Woman Warrior: Yoga for Survivors
Woman Warrior is a 6-week series that provides a gentle yet powerful healing space for women who have experienced sexual trauma. This is a place for you feel safe and secure as you move forward in your healing journey.
Led by survivor and activist Halli Jastaran Faulkner, Woman Warrior uses the tools of movement, breath, and mantra to allow women to tap into their own healing power. In this workshop, you will connect with your own experiences of freedom, prosperity, and power.  Each week, we will use a specific kundalini yoga kriya and meditation to open latent healing powers in each chakra, or bodily energy center.
The Woman Warrior series welcomes all women who have experienced sexual trauma. Everyone who identifies as a woman is welcome – we find strength in coming together as a diverse group of survivors. No yoga/meditation experience is necessary – all that is necessary is an open heart.
Tuesdays 6:15-7:30 pm, June 4-July 16 (no class on July 2)
Cost: $90 / Members: $50. Register here.
Saturday June 8, 2-4 pm
How to have a Great Day is a 2-hour workshop facilitated by Life Coach, Torrey Ross and Personal Trainer/Health Coach, Lauren Cavanagh. In this class, we will focus on how we can optimize each portion of our daily lives to ensure we stay positive and efficient, and don't get dragged down by the little stressors that can get in the way. Through a series of fun activities and interactive discussions, we share both big picture ideas and practical tips to give you the resources you need to ensure you can live your best life every day. Snacks and (nonalcoholic) drinks will be provided.
*
Cost: $45 general/$35 members
Sunday June 2, 5-7:30 am
Join us during the Amrit Vela, the still hours before the sun rises, when our awareness is heightened and our meditation practice is deepened. We start at 5 am with a recitation of Japji, then continue with a Kundalini Yoga kriya, and finish with 62 minutes of chanting.
We start at 5 am sharp, and front door will be locked at about 5:30 am.
The Aquarian Sadhana practice will leave you feeling great all day!
Free and open to all.
Register online.
Sunday June 22, 2-4:30 pm
 Becoming the Best Birth Partner: A hands on, yoga based, couples workshop to help prepare for labor.
Join prenatal yoga teacher and birth and postpartum doula Rebecca Henry for this afternoon workshop that will bring together childbirth education and yoga techniques to help you learn how to be a rock solid birth partner. Natural labor progression is always enhanced when mom feels supported and safe by the people surrounding her.  Together you'll learn the basics of what to expect during labor, along with comfort techniques that you can use throughout the remainder of pregnancy and labor to ease stress, anxiety and pain, and to promote relaxation and calm so that you can both work to bring your baby into the world surrounded with love and joy!
 Current prenatal students save $10 on registration – email us for your discount code.
Register here.
Full Moon Meditation
Monday June 17, 7:35-8:15 pm
The power of the full moon deepens our meditation. Join us to harness this force and take your meditation to the next level.
Join Nandi on Monday June 17, following the 6:30 pm Kundalini class. Doors open at 7:30 pm for those of you who cannot attend the 6:30 pm class.
We come together in this community gathering to meditate and pray for peace and healing. Free and open to all.
Donations accepted.
Summer Chakra Series
Thursdays 7:15-8:45 pm
July 11 to August 22
Your chakras are energy points within the body through which the life force (prana) or vital energy move. With a regular yoga practice, we have the capacity to awaken and balance the chakras.
In this 7-week Kundalini Yoga series, we will explore the physical, spiritual and emotional aspects of each chakra. Every class will include a brief introduction to the chakra as well as a kriya and meditation designed to awaken that specific energy center.
You'll have the opportunity to learn about each chakra individually while experiencing how they inter-relate and intersect. We're holistic beings, so while it's important to understand the various parts that make us who we are, we also must remember that we're greater than the sum of our parts. Understanding the chakras is a gateway to understanding ourselves.
Cost: $115 for the full series. No extra charge for members.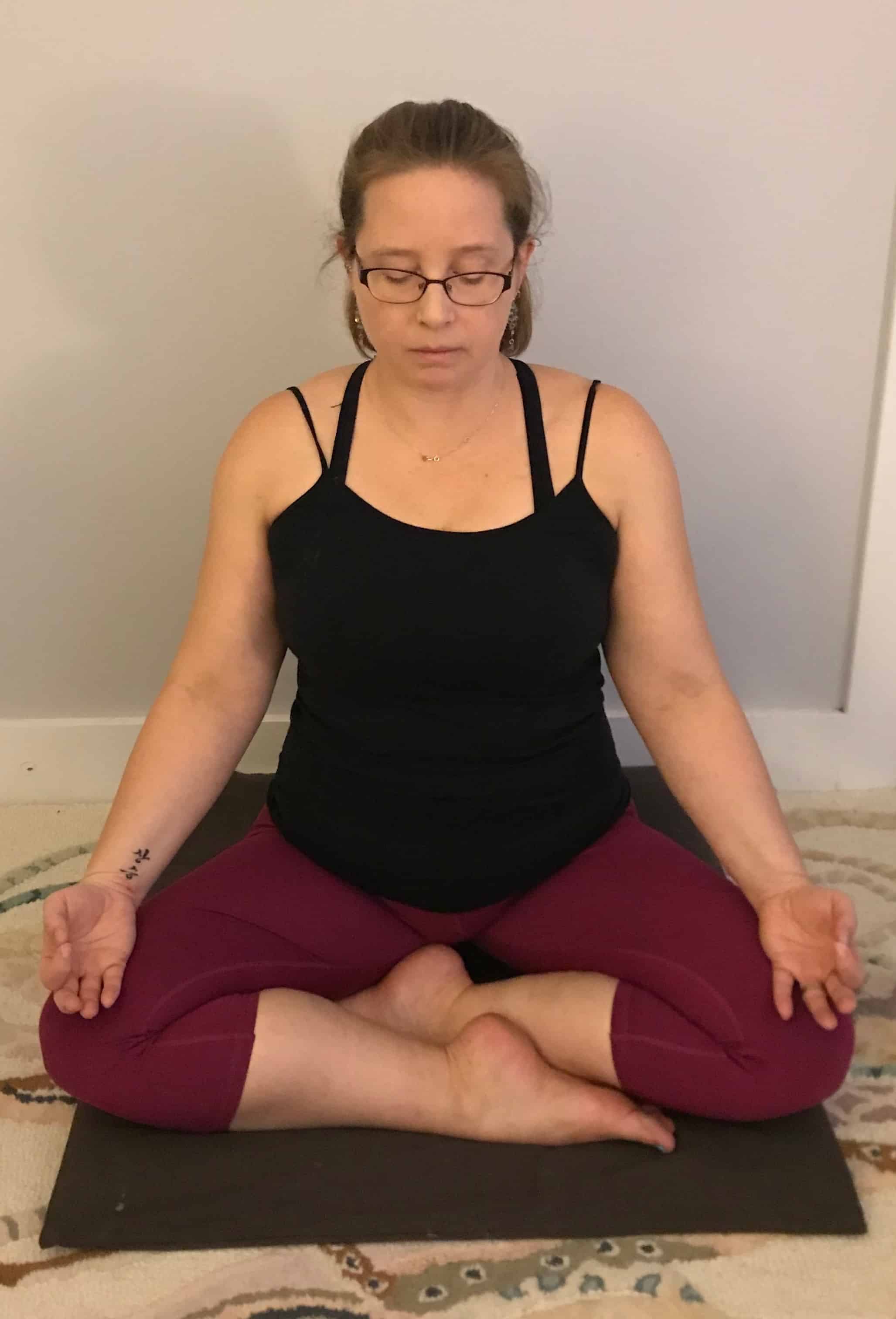 Prenatal Yoga 6-Week Series
Wednesdays 6-7:15 pm
July 10 to August 14

Instructor: Rebecca Henry
Join birth and postpartum doula Rebecca Henry for a very special 6-week Prenatal Yoga Series in May and June! Prenatal yoga is not just a regular yoga class adapted for pregnant people.  At a time when everything is changing in your body, prenatal yoga helps moms-to-be reconnect with and build body awareness, stretch,  strengthen and release the muscles most easily affected by pregnancy and foster a greater understanding of what is happening with our bodies during pregnancy and childbirth.
Cost: $100 for the full 6 week session / $50 for members. No drop-ins please!
Learn more and sign up here.
Register now  July 13-14.
Join us for this powerful Kundalini Yoga experience – perfect for all levels of experience. Lighthouse Yoga Center's unique Kundalini Yoga Immersion Program offers you insight into this powerful practice, guiding you on the mat and helping you craft a home practice or learn to incorporate elements of Kundalini Yoga into your other yoga teachings.
Kundalini Yoga and the Physical Body: How Does Kundalini Yoga Work?
An 8-hour exploration of how this powerful technology affects your body and mind. We'll decounstruct Kriyas to understand how the exercises work, and we'll examine the mind/body connection. In the end, we'll put it together into a practice to allow you to fully experience the Kundalini effects!
July Weekend: Kundalini Yoga and the Physical Body
(August 24-25: Chakras, 10 Bodies, and the Energetic Effect of Kundalini Yoga)
Course meets from 1-5 pm on Saturdays and Sundays. Sadhana will start at 5 pm on Sunday. CEU's available.
See detail and registration info here.
Our next Lighthouse Book Club will meet on Saturday August 17, 11:45 am.
Book: TDB – email us your suggestions!
Join us for a community gathering to share a potluck lunch and book discussion. Open to all – even if you haven't had a chance to read the book, we invite you to join us to glean the bits of yoga wisdom from the discussion.
Vegetarian pot-luck lunch and book discussion, led by LYC teacher Suzanne Henley.  Lunch from 11:45 to 12:30 and book discussion from 12:30-2 pm. Free, please bring a dish to share.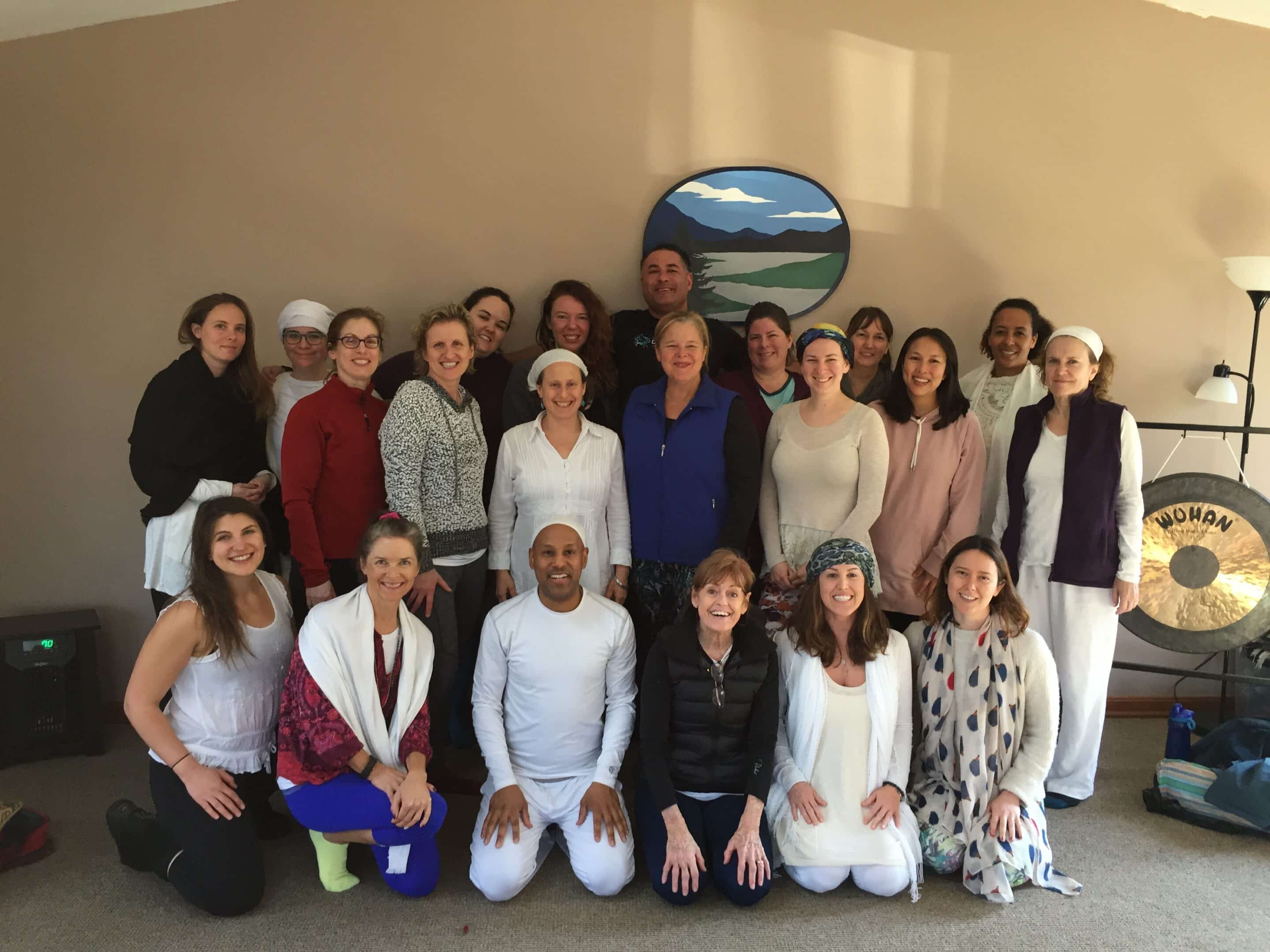 September 6-8, 2019
Blue Mountain Retreat Center
Knoxville, Maryland (Near Harper's Ferry)
Join Lighthouse Yoga Center owner Julie Eisenberg (Jiwan Shakti Kaur) for an early-fall Kundalini Yoga getaway to beautiful Blue Mountain Retreat Center. The start of fall is a great time to clear out what we don't want to carry with us and to begin to focus on bringing into our lives that which DOES serve us. This gives us the opportunity to open ourselves up to ABUNDANCE.
Abundance doesn't mean that we have a lot of everything; it means that we have enough of what we need to survive and be healthy, happy and holy. During this weekend retreat, we'll focus on manifesting abundance in our lives. Whether we're looking for and abundance of love, light, prosperity, health, or happiness, we'll collectively create the vibrations to make this happen!
Yoga for Back Pain and Core Strengthening with Megan Davis
Tuesdays 6:15-7:30 pm
May 7-28
Lower back pain is one of the most common injuries/complaints.  Much of our low back pain comes from poor posture and misuse/overuse of particular muscles through unbalanced and repetitive motion. It prevents us from engaging in daily activities and often lowers our quality of life.
In this 4 part series, we will focus on:
using the feet and the legs to activate core stability muscles
aligning and strengthening the core stability muscles to support the lower back
stretching muscles to decompress the lumbar spine
This class is appropriate for students of all levels. Students with injuries are welcome and modifications will be given.
Sold Out.