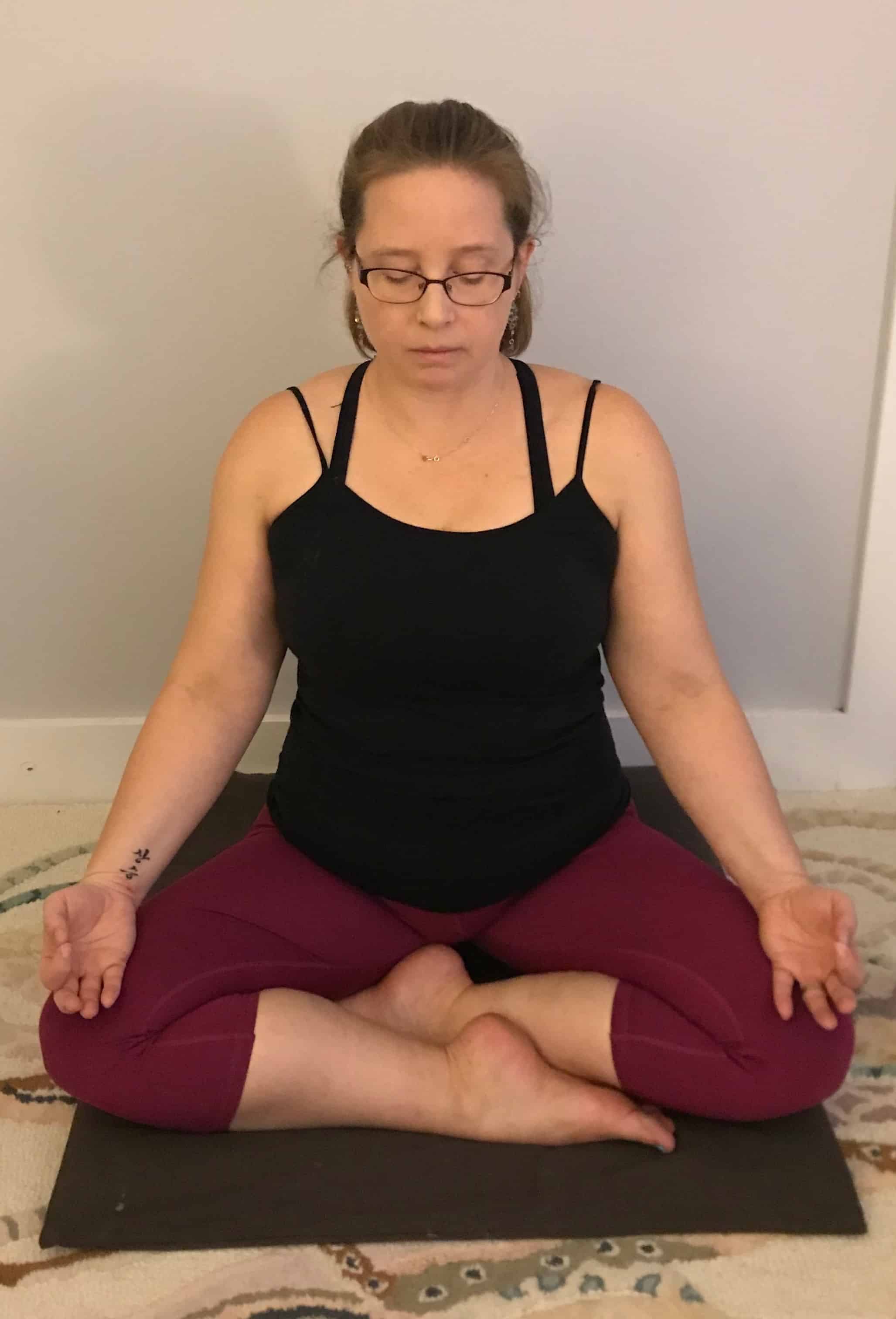 Prenatal Yoga 6-Week Series
6-Week Series, January 8-February 12

Wednesdays 615-7:30 pm. Next series starts on February 26.
Instructor: Rebecca Henry
Join birth and postpartum doula Rebecca Henry for a very special 6-week Prenatal Yoga Series in the new year!
Prenatal yoga is not just a regular yoga class adapted for pregnant people.  At a time when everything is changing in your body, prenatal yoga helps moms-to-be reconnect with and build body awareness, stretch,  strengthen and release the muscles most easily affected by pregnancy and foster a greater understanding of what is happening with our bodies during pregnancy and childbirth.
Cost: $110 for the full 6 week session / Members save 20%. No drop-ins please!
Learn more here.
Post-Natal Yoga (with Babies)
6-Week Series, January 10 – February 14
Fridays, 11 am to 12:15 pm. Next series starts on February 28.
Instructor: Rebecca Henry
This postnatal class series, designed for moms with babies 6-weeks to pre-crawling, will focus on strengthening, stabilizing and stretching all of the areas of the body hit hardest by pregnancy, childbirth and caring for baby.
This includes your chest and back muscles, your core and pelvic floor as well as your shoulders, neck and wrists.
Restorative poses throughout each class will help soothe baby-addled nerves. With babies welcome in class, you can feel free to stop your practice anytime you need to care for baby. Each class gives you a chance to connect with other new moms in the community and talk about any issues you are having with your post baby body.
Cost: $110 for the 6-week series. Register here.
Yoga Fundamentals
6-Week Series, January 7-February 11
Tuesdays 6:15-7:30 pm
Next series starts on April 21
Instructor: Meredith McCullough
Are you new to yoga? This beginner series will introduce you to the basics of yoga in a safe, non-competitive class.
$110 for the full series, which includes weekly video homework. 
Lighthouse Yoga Center offers this unique course as a way to present the basics of a yoga practice in a friendly and supportive environment. Teacher Meredith McCullough excels at creating community and building comfort in yoga.
The program offers a step-by-step introduction to the physical basics of yoga, starting with grounding poses and then building from there.
Yoga Fundamentals one of our most popular offerings and we invite you to take advantage of this 6-week course to jump-start your practice.
Learn more here.
There are a few spaces left!
Seven Steps to Happiness
7-week Kundalini Yoga Series based on the teachings of Yogi Bhajan
Thursdays, 7:15 – 8:45 pm, January 9 to February 20
Instructor: Julie Eisenberg (Jiwan Shakti Kaur)
In a world where many people believe that happiness comes from satisfying their own desires, Yogi Bhajan taught something very different. We are happiest when we can uplift another person, or uplift a difficult situation, even if it costs us something. This compassionate, serviceful view of life comes when we, ourselves, overflow with trust in our own relationship to the Infinite.
Kundalini Yoga offers many deep and profound meditations to develop human sensitivity and human vastness. In opening the higher centers, we begin to experience our lives as part of an endless giving cycle. We give to others. The Infinite gives to us. There is no lack, no fear and no reaction. Happiness comes from being in that flow.
Join us for this 7-week series to learn specific steps to happiness, according to the teachings of Yogi Bhajan. Each step builds on the next. Happiness is the crowning result of developing our consciousness and personality. When we enter the state of happiness, then we are capable of living for each other.
Thursdays, 7:15-8:30 pm. (Note: this series takes place during our regular Thursday evening Kundalini Yoga class and drop-ins are welcome!). 
Week 1 includes our January Full Moon Meditation!
No additional cost beyond your class card or memberhip.