Sunday December 18, 3-5 pm
Register here.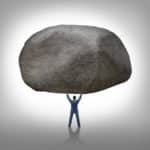 Life is ebb and flow, and we are currently in the midst of deep transition. Not only is the world shifting around us, but many of us are also experiencing deep personal change. When experiencing personal or global change we may feel a loss of power, or in some instance we may give power away (consciously or unconsciously). Approaching power through the eye and heart of compassion can aide us in navigating life's sometimes tumultuous waters.
In this experiential workshop participants will:
Examine and define power and what it means to reclaim our power
Look at  ways we lose and/or give away our personal power
Discuss the difference between passive and engaged compassion
Practice and discuss "compassion tools" to examine, investigate, and create understanding around personal and global change.
We will also meditate and do a yoga practice for reclaiming our personal power
Participants are encouraged to bring a journal, any questions, an open mind and receptive heart. Participants are also encouraged to dress comfortably as we will also be doing yoga sequences as part of the class.
Open to all. No yoga experience is necessary.
$30 in advance/$35 at the door ($25 for members)
Teacher: Michael Brazell
Mike will also be teaching the following regularly scheduled classes at Lighthouse:
Wednesday, December 21 – 6:30 am Sunrise Yoga
Wednesday, December 21 – 7:15 pm Special Winter Solstice Flow
Friday December 23 – 6:30 am Sunrise Yoga
Saturday December 24 – 9 am Mixed Level Hatha
You can register for these classes here.
About the instructor

Michael is a yogi, healer, intuitive consultant and martial arts black belt. He has been teaching and practicing yoga for over 12 years. His classes are infused with dynamic movement, humor, and deep connection to the body and breath. Michael believes that yoga has the power to bring balance to our lives on and off the mat. His classes blend his love of vinyasa, hatha, and QiGong. Michael led the DC LGBT Center's community yoga program for 4 years and has taught in DC, VA and SC. Michael is also a Reiki Master Teacher and believes yoga is a powerful tool for empowering personal and community wellbeing.