Daily Sadhana for Transformation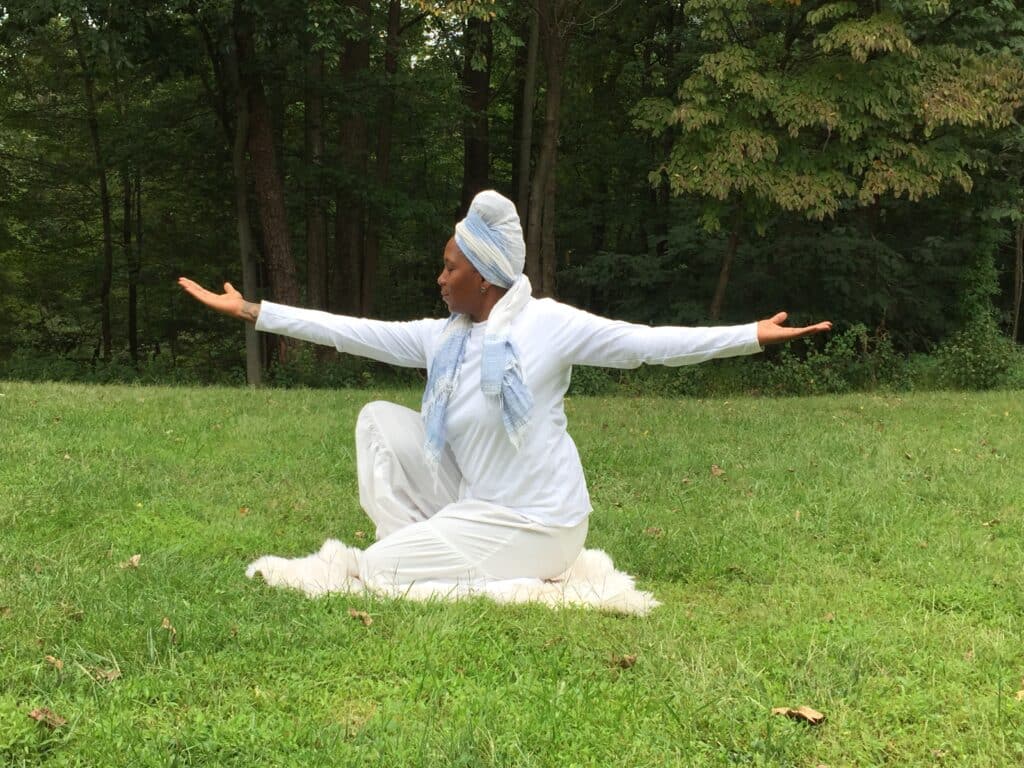 Join us every morning on Zoom for 31 minutes of meditation. Sign up online to receive the link. November 22 to December 31. 
In the Kundalini Yoga tradition, there's a very powerful meditation for transformation, Sodarshan Chakra Kriya, that can be chanted for anywhere between 11 and 31 minutes to open the doors to change. 
Join Nandi every morning to usher  2020 out with a bang.
This year has tested us on so many levels, but we've held strong.
Our community has stood up to racism, tyranny, injustice and a pandemic. Now we're going out with strenght.
For the last 40 days of the year, we're going to come together every morning for one of the most powerful and transformational meditations in the Kundalini teachings: Sodarshan Chakra Kriya. We learn to focus the mind, strengthen the navel center, and expand the breath. We will be ready for 2021 and all that it brings!
Join us daily at 6:20 am on Zoom.
Open to all, no meditation experience is required. Donations are accepted. See meditation details here so you can follow along. See meditation details here.
This Sadhana will be self-initiated and will be practiced with no introduction or explanation. We'll tune in at 6:20 am, to be done by 7 am daily, so that those of you who wish to attend the 7 am Kundalini Yoga class can still do so. Some days we'll play music, some days we'll chant acapella with the original tune. You can familiarize yourself with this meditation below or link here.
Meditation details:
Posture: Sit in Easy Pose with a straight spine, and a light Neck Lock.
Eyes: The eyes are fixed at the tip of the nose. (This meditation is not to be done with the eyes closed.)
Breath and Mantra:
a) Block the right nostril with the right thumb. Inhale slowly and deeplythrough the left nostril. Suspend the breath.
Mentally chant the mantra Wha-Hay Gu-Roo 16 times.
Pull the navel in 1/3 of the way on Wha, 1/3 farther on Hay, and all the way in on Guroo. Repeat this process, mentally chanting the mantra.
b) After the 16 repetitions, unblock the right nostril. Place the right index finger (pinkie finger can also be used) to block off the left nostril, and exhale slowly and deeply through the right nostril.
Continue repeating a) and b).
Time: Continue for 11 – 31 minutes. Master practitioners may extend this practice to 62 minutes, then to 2-1/2 hours a day.
Link to full explanation with video here.