Join Dr. Monea Abdul-Majeed for our ongoing work for racial equity.
Sunday March 14, 3-5 p
Cost: $40 early bird / $50 after March 9th / need based discounts available by request. (Email us for info.)
Register here.
Here we are in 2021, just 8 months after the murder of George Floyd. In May, White people wanted book lists to understand antiracism, Black people wanted immediate justice, and some were somewhere in between….processing the complexity of racism that had been overtly exposed in American society…once again.
Now, the conversations have diminished. We, the yoga community, have fallen back into "business-as-usual with a virtual, Covid-19 twist" when now, more than ever, we must continue to ask the deeper questions of what can we do? What have we done? How can we heal our community of the wounds and scars of racism?
Join Dr. Monea Abdul-Majeed, Racial Equity Strategist and 500-hour certified yoga teacher for this unique training, Spiritual Bypassing in the Yoga Community. After a brief discussion of racism in American history, we will uncover what spiritual bypassing is, how it shows up in yoga communities, and how to avoid it. It is only by lifting the veil of spiritual bypassing that we can uncover the spiritual solution that antiracism requires.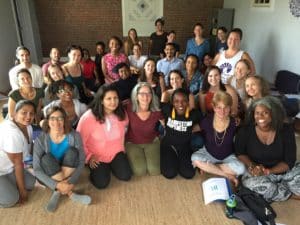 This event is for you if….
You believe that racism exists. It is not a theory…

You're ready to acknowledge the complexity and paradoxes of antiracism work…

You want to take antiracism out of your head and into your heart…

You are unsure if you are perpetuating oppression and want to gain some clarity…

You are interested in learning what yoga philosophy says about antiracism…

You are tired of mainstream "yoga culture" and know that there's more… 
This workshop is NOT for you if you:
Think that racism is a thing of the past… 

Believe that yoga spaces are immune to racism and systems of oppression…

Already know all there is to know about antiracism…
In this 2-hour training, you will:
Develop shared language around antiracism;

Discuss the many layers of spiritual bypassing in the yoga community;

Explore the solution to racism that yoga philosophy provides; and 

Discuss ways to co-create racial equity in the yoga community.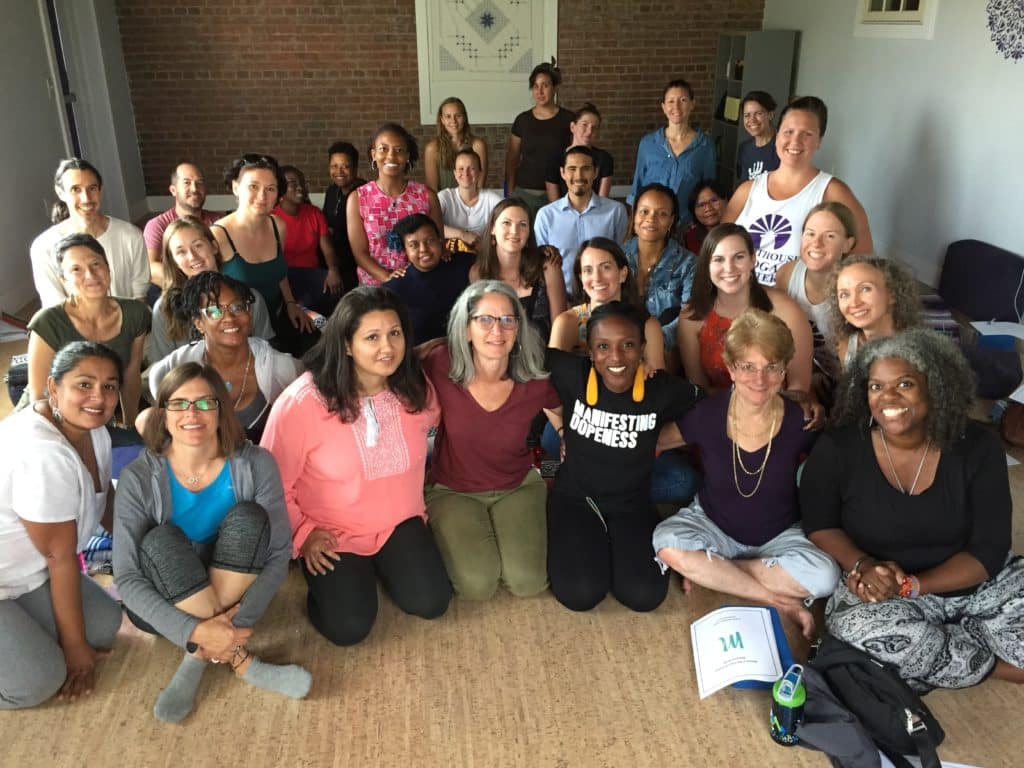 About Dr. Monea
Dr. Monea Abdul-Majeed is a Racial Justice Speaker, Trainer, and Certified Yoga Teacher based in York, PA. She serves as Racial Justice Coordinator at YWCA York, where she is responsible for leading the organization and York community to racial equality through training, community events, and involvement with York school districts.
Dr. Monea has over 15 years of experience in organizational leadership, statistical analysis, training, project management, and professorship. She received her bachelor's degree in sociology and politics from Washington and Lee University in 2004. In 2010, she earned her doctoral degree in Sociology and Political Science from Howard University, where her concentration was Social Inequality (Race, Gender, and Ethnicity) and Urban Sociology. Her dissertation title was, "A Historical Materialist Analysis of the Shifts in African American Family Formation, 1960-2008."  
She was a federal government employee at the U.S. Census Bureau from 2001-2016. During her tenure there, she worked in many different area including Ancestry and Ethnicity, Workforce Development, Job Rotation, Organizational Climate, Poverty and Health Insurance Estimates, and Risk Management. She earned her Master's Certificate in Project Management from George Washington University in partnership with the U.S. Census Bureau. While at the Census Bureau, Dr. Monea earned the Bronze Award, which is the highest award given, for her work on the Small Area Health Insurance Estimates and Small Area Poverty Estimates data collections. She also served as the Project Manager for the organizations first organizational climate survey. 
She has been a professor at Montgomery Community College in Maryland, Trinity Washington University, and HACC. Dr. Monea has taught Introduction to Sociology, The Family, Urban Sociology, Research Methodology, and Work and Society, and Research Writing. 
Dr. Monea is a 200 hour registered yoga teacher. She is currently pursuing her 500 hour certification in the Vinyasa style of yoga. She has been a dedicated student of yoga for 16 years and uses her knowledge of mindfulness to inform her racial justice work. A D.C. Native, she currently lives in York, PA with her husband, Musa Abdul-Majeed, and their three children, Lailah (5), Zainah (3), and Amir (1).