Take Ownership of Your Life with this 2-Part Workshop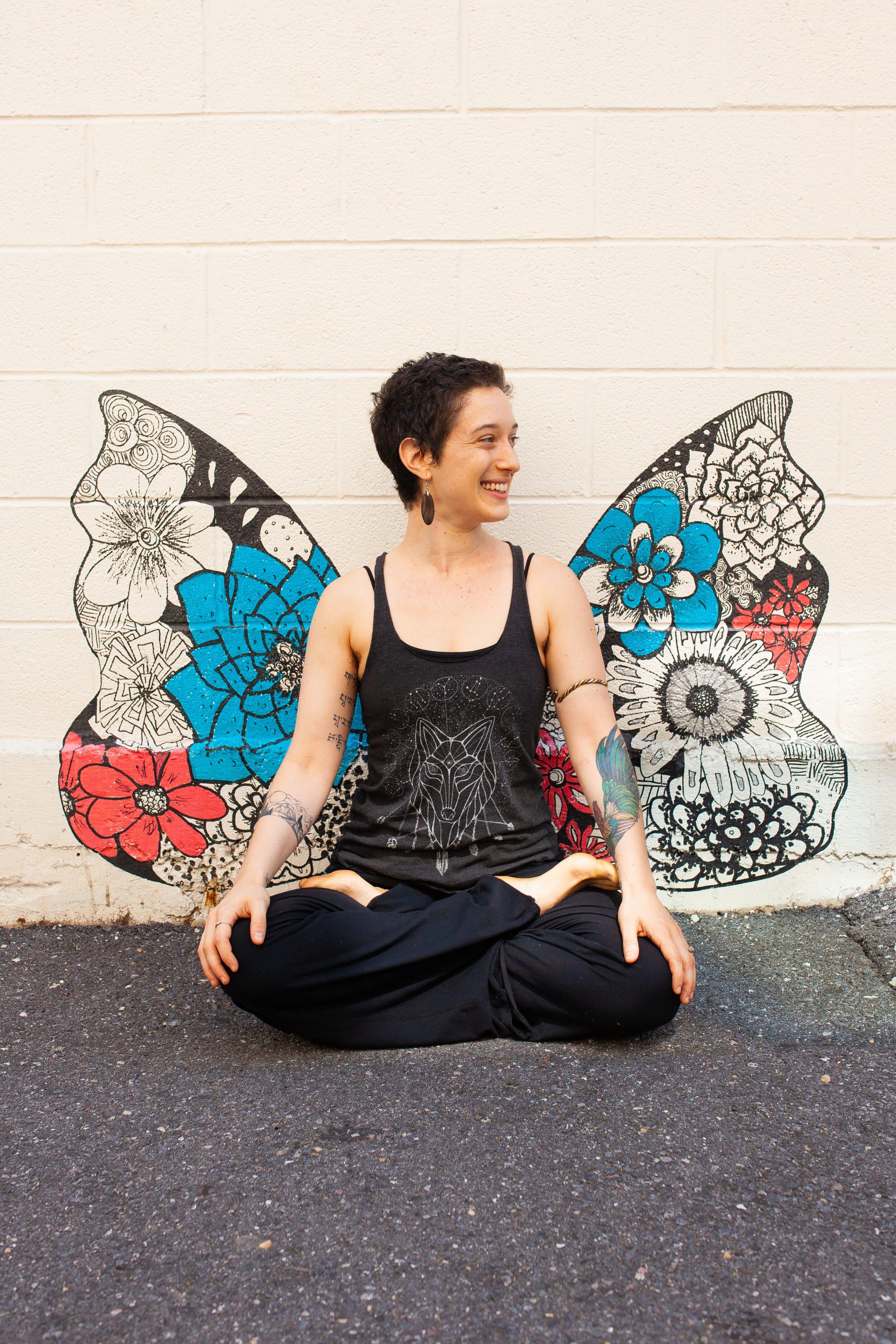 Dates: Tuesdays 6:30-8:30 pm, December 3 and 10
Early-bird registration: $55 in advance / $60 at the door. Members save 20%.
Register here. (Please scroll down).
Join Abby in this special two-part series where you'll learn a special set of tools to take ownership of your practice, increase your discernment, and become more skillful at aligning with your wisest, most connected self.
Part I: Getting Into Feeling
Part one of this mini-series will focus on increasing your ability to get into feeling. Abby will lead you through breathing practices, intention-setting, and asana specifically designed to build awareness of your moment-to-moment experience. This process requires us to be fully present with what is, rather than fall into our habitual patterning of desires and expectations. This workshop will give you a visceral, felt experience of your physical and energy bodies, giving you tools to become deeply embodied.
Part II: Making Aligned Choices
Part two of this mini-series will build upon the skills that were developed in part one and take them to the next level. We can only make aligned choices if we're fully present with what is coming up for us in any moment. This workshop will be a practice of becoming more skillful taking deliberate action, and fully owning the choices you make on your yoga mat. Each breath, each movement, and each shape becomes something you've chosen to do. Making intentional, aligned choices on your yoga mat becomes a mirror for the rest of your life! If you can breathe, feel, and chose mindfully on your mat, you can take that awareness into your day-to-day and choose the life you want to create.
We ask that you plan to attend both evenings.
Members – email us for your discount code!
About Abby Dobbs
Abby Dobbs is a yoga teacher, bodyworker & energyworker, and teacher of teachers who gives individuals the tools to lead their most empowered and fulfilled lives. A naturally anxious person, Abby found that yoga, more than anything else, gives her the tools for a peaceful, grounded life. Abby completed her first 200-Hour Yoga Teacher Training with Ana Forrest in 2008 and has continued chasing her passion through additional trainings Yogaworks with Natasha Rizopoulos, Rocket Yoga with David Kyle, Forrest Yoga, and Yin Yoga. Abby attended Massage School in 2010, and has continued to grow her fascination of the body through multiple Yoga Bodyworker trainings with Jambo Truong and Brian Campbell. Abby is continuously captivated by the inner-workings of the body, and how each individual's body receives healing.
Called to build a community for seeking students, Abby opened Kali Yoga Studio in Washington, DC in 2013 where she worked with over 30 gifted instructors, and brought guest instructors to host specialty workshops and trainings. Abby ran Kali Yoga Studio with love for over 5 years, before selling it in 2018 to a dear friend and colleague. A Teacher's Teacher, Abby created her own 200-Hour Yoga Teacher Training, and runs Advanced Teacher Trainings in topics like Holding Space, the Business & Ethics of Yoga, Hands-On Assisting, and Functional Anatomy.
As a long-time yoga practitioner, bodyworker, and energyworker, Abby has a uniquely holistic view of physical anatomy, energetics, and movement that she weaves into her classes, workshops, and ceremonies. Off the mat, Abby loves to read fantasy novels, cook and bake vegan food, and snuggle her two fabulous cats – Kitty Boo & Billy.