Grow Your Self-Compassion through Connecting with Your Inner Critic
Leader: Catherine Wood
Date: Sunday February 21, 3-5 pm
Cost: $35 general / $25 member
One of the many benefits of yoga includes the gift of quieting our inner critic. We often yearn for the ability to silence our negative minds and be more connected with our positive and neutral minds. But have you ever tuned in to actually listen for what messages and gifts your inner critic has for you?
Join Catherine Wood, Professional Certified Coach, Author of Belonging: Overcome Your Inner Critic and Reclaim Your Joy, and recently certified KRI yoga teacher, for a special workshop on creating more self-acceptance and self-compassion through getting into relationship with our inner critics.
This workshop is for anyone interested in cultivating more self-awareness or seeking personal transformation in their lives. Combining meditation, journaling, breakout room discussion, and teachings on ontology (the study of being), each attendee will gain a closer relationship to their inner critic and tools to reclaim their joy from this workshop.
Register here.
40-Day Meditation for Mental Balance and Focus
Let's welcome 2021 with clarity and purpose.
40-Day Meditation for Mental Balance with Nandi starts on January 11 and ends on February 19.

Free and open to all. Live streaming on Zoom. Register here for your zoom link. Find meditation explanation here.
Join us for a 40-day, 31 minute meditation for mental balance at 6:20 am daily.
Our next daily meditation is the wonderful Kirtan Kriya, also called Sa Ta Na Ma. This is one of the most well-known meditations in the Kundalini Yoga tradition. Kirtan Kriya has been studied by neuroscientists, and it has been recognized as a powerful tool for improving memory and focus and reducing stress. It has also performed well on tests to reverse the early onset of Alzheimer's!
Join us daily at 6:20 am on Zoom. Open to all, no meditation experience is required. Donations are accepted. See meditation details here so you can follow along. See meditation details here.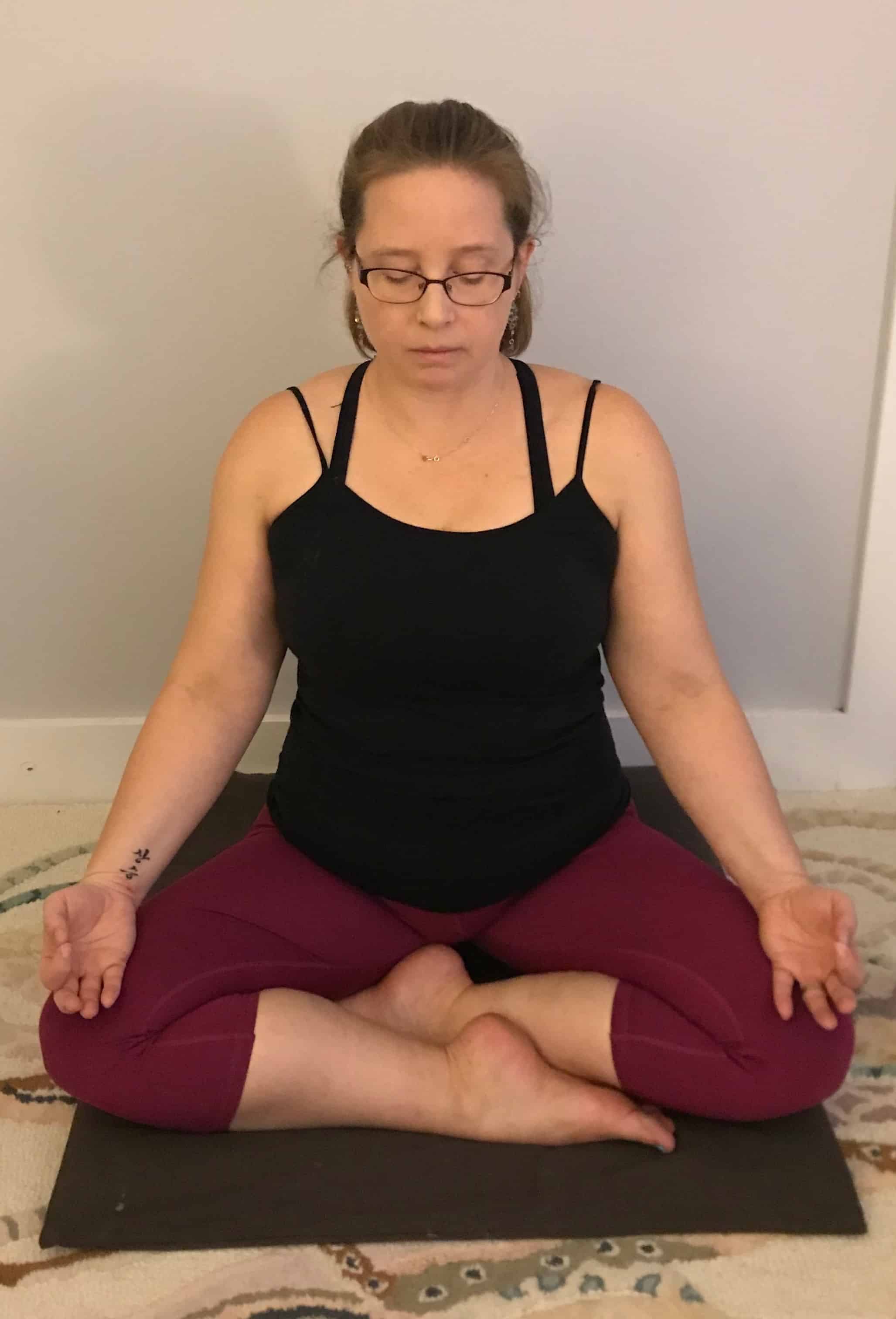 Prenatal Yoga 6-Week Series
6-Week Online Series for Expecting Moms

Wednesdays, 6:15-7:30 pm 
February 24 to March 31

Instructor: Rebecca Henry
$100 for the full series, includes class video replays.
Join birth and postpartum doula Rebecca Henry for a very special 6-week Prenatal Yoga Series.
Prenatal yoga is not just a regular yoga class adapted for pregnant people.  At a time when everything is changing in your body, prenatal yoga helps moms-to-be reconnect with and build body awareness, stretch,  strengthen and release the muscles most easily affected by pregnancy and foster a greater understanding of what is happening with our bodies during pregnancy and childbirth.
Cost: $100 for the full 6 week session / Members save 25%. No drop-ins please!
Register here. (Please scroll down).
Full description here.
Post-Natal Yoga (with Babies)
Fridays, 10:45-11:45 am
February 26 to April 2
Online 6-week series with video replays available
Instructor: Rebecca Henry
This postnatal class series, designed for moms with babies 6-weeks to pre-crawling, will focus on strengthening, stabilizing and stretching all of the areas of the body hit hardest by pregnancy, childbirth and caring for baby.
This includes your chest and back muscles, your core and pelvic floor as well as your shoulders, neck and wrists.
Restorative poses throughout each class will help soothe baby-addled nerves. With babies welcome in class, you can feel free to stop your practice anytime you need to care for baby. Each class gives you a chance to connect with other new moms in the community and talk about any issues you are having with your post baby body.
Cost: $100 for the 6-week online series /$75 members
Register here.
 Full description here.
Full Moon Meditation
Full Moon Meditation: Sunday February 28, 6:45 pm
Free and open to all. Live streaming on Zoom. We start by tuning in, and then do a 31-minute group meditation, to leave us all feeling connected and uplifted.
Meditating under the power of the full moon amplifies the power of our meditation, allowing us to connect more deeply with the voice of our soul and tap into our inner peace. Join us for this monthly donation-based Kundalini meditation, to uplift your spirits and guide you through the coming cycle.
Open to all, no meditation experience is required. Donations are accepted.
This practice will end in time to attend Emily's Restorative Yoga class at 7:30 pm.
My Body and Me - 6-Week Series with Julie Eisenberg
Online Empowerment Series

Tuesdays, March 9 to April 13, 6:15-7:30 pm

Teacher: Julie Eisenberg
Cost: $120 general /members save 40%
How many times a day do you think disparaging thoughts – or even make disparaging comments – about your physical body?
Our culture has used our body image as a way to distract us and create a sense of insecurity and inadequacy. If we focus our energy on what's wrong with our physical bodies, whether we "fit in", can wear certain clothing styles, are thin/curvy/tall/etc enough, we're not paying attention to what REALLY matters: The ability to find self-love, self-acceptance, and do the important work of building community and fighting to right the REAL wrongs in society.
Join LYC owner Julie Eisenberg for this 6-week series to examine our relationships with our physical bodies and how that informs our thoughts and actions. This series will incorporate aspects of Kundalini Yoga, Hatha Yoga, mantra (chanting), and meditation, as well as journaling and weekly assignments.
Open to all – no yoga experience is required.
Spiritual Bypassing in the Yoga Community
Sunday, January 31, 3-5 pm ET  Post poned to Sunday March 14, 3-5 pm due to an unexpected conflict.
Teacher: Dr. Monea Abdul-Majeed
Cost: $40 early bird / $50 after March 9 (Need-based discounts available upon request)
Here we are in 2021, just 8 months after the murder of George Floyd. In May, White people wanted book lists to understand antiracism, Black people wanted immediate justice, and some were somewhere in between….processing the complexity of racism that had been overtly exposed in American society…once again.
Now, the conversations have diminished. We, the yoga community, have fallen back into "business-as-usual with a virtual, Covid-19 twist" when now, more than ever, we must continue to ask the deeper questions of what can we do? What have we done? How can we heal our community of the wounds and scars of racism?
Join Dr. Monea Abdul-Majeed, Racial Equity Strategist and 500-hour certified yoga teacher for this unique training, Spiritual Bypassing in the Yoga Community. After a brief discussion of racism in American history, we will uncover what spiritual bypassing is, how it shows up in yoga communities, and how to avoid it. It is only by lifting the veil of spiritual bypassing that we can uncover the spiritual solution that antiracism requires.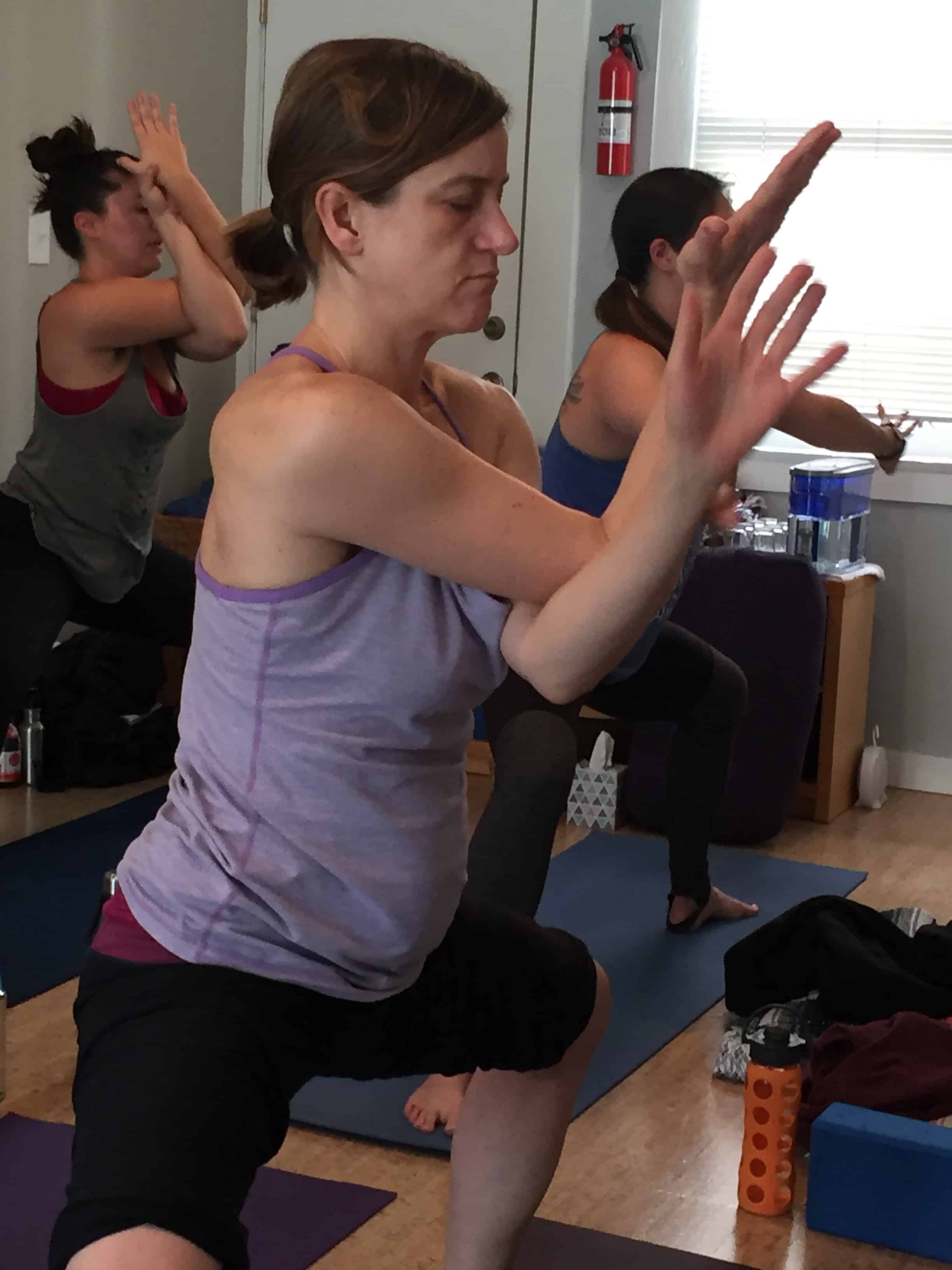 Yoga Fundamentals
6-Week Online Series for Yoga Beginners

Tuesdays, 6:15-7:30 pm, January 12 to February 16

Instructor: Meredith McCullough

Start the New Year with a new healthy habit!
Yoga reduces stress, boosts your immune system, and creates a sense of community – yes, even online. There's no better way to jump into a yoga practice than Yoga Fundamentals, a 6-week series curated for beginners who want to learn the basics. No flexibility required!
Give yourself the gift of yoga this new year.
Cost: $100 for the full 6 week session / Members save 25%. No drop-ins please!
Register here. (Please scroll down).
Full description here.
Inner Work for Racial Justice: Healing Circles
Healing Circles will resume in late January.
Black bodies, brown bodies, and white bodies are all affected by racism in different ways. Racism shows up at work, school, in our communities, and all aspects of our daily lives. It affects both individual attitudes and institutional structures. Racism is one of the biggest challenges we face in our work to create a world that is fair and just.
When we take on the task of committing to doing the inner work necessary to create racial justice, we have different work to do.
For BIPOC (Black, Indigenous and People of Color) members of our community, the People of Color Circle provides a safe space to process, heal and strengthen. It's a chance to turn trauma into action, and to support one another on this path.
For white members of our community, the White People Circle provides an avenue for white people to examine the subtleties of white supremecy and how these exist in themselves without fear of being judged and without putting the emotional weight on BIPOC friends to have to explain or defend themselves. It's a chance to explore how to let go of deep-seated biases and become not just an ally, but also an activist.
Let's take on racism with openness, honesty, vulnerability and commitment. Are you with us?
Concurrent caucuses, 2nd and 4th Mondays of the month on Zoom. Free and open to all.
Learn more here.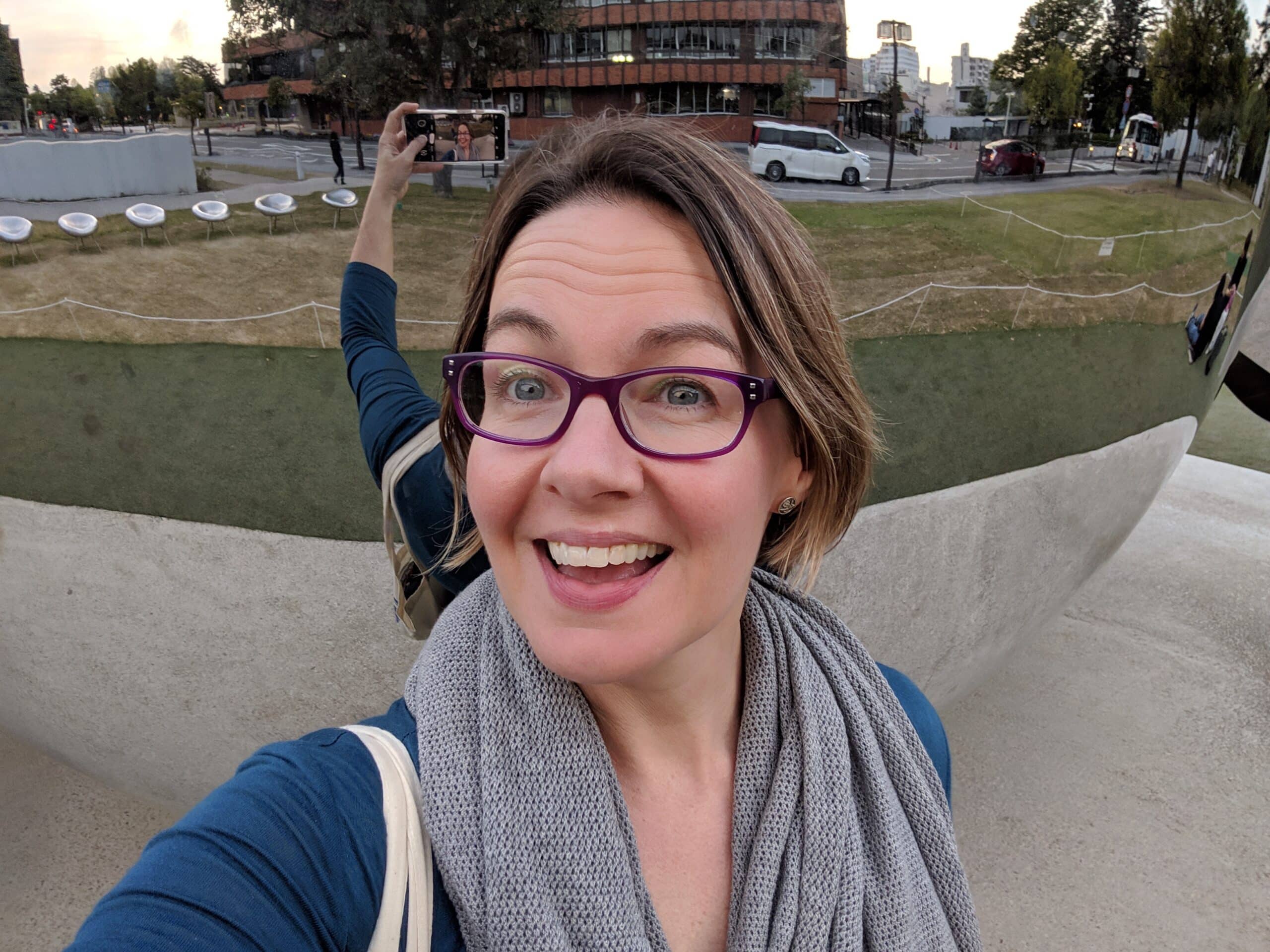 Small Group In-Person Series: Mindful Movement with Jamie - POSTPONED
3-Week In-Person Series, limited to 5 people.
STAY TUNED FOR NEW DATES. We're playing it safe in December and canceling studio gatherings, but will evaluate as time passes.
We all have those "sticky" spots in the body that seem to hold us back – maybe areas that just aren't comfortable or that stop us from doing something we want to do – whether it's a pose or the ability to easily perform everyday tasks. By concentrating on one part or area of the body at a time, we can start finding mobility and building strength and flexibility, helping the body feel better overall and discovering the (sometimes surprising) connections between body parts.
This 3-week series is designed to help you:
Identify blind spots in the body that may not be working efficiently and develop techniques to help those areas share the load, leading to a more sustainable movement practice;
Explore and increase your range of motion to help the joints move better; and
Help your body function and feel better as you tackle your day – whether it's running a race or running down the bus.
Join us as we challenge the body and brain in unique and fun ways!
Cost: $70 general / $35 members
All levels!
Register here.