Becoming the Best Birth Partner
Sunday December 15, 2-4:30 pm
Cost: $85/couple – $75 for members and current prenatal students. Register here.
Becoming the Best Birth Partner: A hands on, yoga based, couples workshop to help prepare for labor.
Join prenatal yoga teacher and birth and postpartum doula Rebecca Henry for a fun partner workshop that will bring together childbirth education and yoga techniques to help you learn how to be a rock solid birth partner.
Many of the postures and breathing techniques practiced in prenatal yoga classes are not only natural birthing positions, but can also serve as comfort during pregnancy and labor. This is especially effective with additional support and pressure from the hands of a loving partner.
Women often intuitively know what positions serve them best during labor, but partners are often at a loss of how best they can help them move between and support them in these positions. Natural labor progression is always enhanced when a mom feels supported and comforted by the people surrounding her. This workshop will focus on teaching birth partners how they can take an active, physical role in the pregnancy, labor and birth process, and therefore be a more relaxing presence for mom.
Holiday Hatha + Yoga Nidra with Jazmín
Thursday December 26, 10-11:15 am
 Get back on the mat post-Christmas with this wonderful Boxer Day combo: 60 minutes of movement-oriented Hatha Yoga followed by 30 minutes of stress-busting Yoga Nidra with Jazmín.
What better way to recover from the holidays than to jump right back into your practice?
Jazmin will lead an inspiring asana practice and then walk  you through a Yoga Nidra experience. Yoga Nidra is one of the easiest and most important forms of yoga for releasing stress and tension while boosting relaxation. It involves passive stretching with guided meditation, and will create the feeling that you have been resting for hours!
This is one of the best holiday gifts you can give yourself.
Use your class card – no additional registrations or fees.
New Years Day Kundalini Workshop: Be the Light
Wednesday January 1, 11 am to 1 pm
Cost: $35 general, $25 member. Register here. (Members, email us for your discount code!)
Life always throws challenges at us. There's simply no such thing as a "stress-free life". But what counts is HOW we handle the
challenges.
When faced with stress, how do you react? What happens in your body? Your mind? Does it affect your mental or physical health? Can you continue to let your inner light shine?
Let's come together on New Years Day to celebrate the start of a new year by cultivating tools to move forward with ease and grace in 2020. No doubt the new year will be as challenging as the old, so we have to be prepared!
This 2-hour class will include an all-levels, invigorating kriya, beautiful meditation, and a gong bath.
Open to all levels. No Kundalini Yoga experience required.
Kundalini Winter Retreat: Set Your Intentions for the New Year
January 3-5
Blue Mountain Retreat Center, Knoxville, MD
Escape the city and give yourself a weekend of Kundalini Yoga with Lighthouse owner, Jiwan Shakti Kaur (Julie Eisenberg). The New Year is a perfect time to reflect on what you'd like to leave behind and how you'd like the next 12 months – and beyond – to manifest. Through Kundalini yoga, meditation and chanting, you'll have an opportunity to find balance in your life and set your intentions for the new year.
During the weekend, the kriyas will be focused on awakening the chakras, cleansing the mind, and letting go of what you don't want to carry into 2020. We'll then take some time to set intentions that we'll take away with us, planting the seeds for prosperity, happiness and health in the new year.
Open to all levels. No prior Kundalini Yoga experience is required.
Give yourself (and your sweetheart!) a gift of yoga this new year.
Register online.
Yoga Fundamentals
6-Week Series, January 7-February 11
Tuesdays 6:15-7:30 pm
Instructor: Meredith McCullough
Are you new to yoga? This beginner series will introduce you to the basics of yoga in a safe, non-competitive class.
$110 for the full series, which includes weekly video homework. Register here. (Members save 20% – email us for your discount code!).
Lighthouse Yoga Center offers this unique course as a way to present the basics of a yoga practice in a friendly and supportive environment. Teacher Meredith McCullough excels at creating community and building comfort in yoga.
The program offers a step-by-step introduction to the physical basics of yoga, starting with grounding poses and then building from there.
Yoga Fundamentals one of our most popular offerings and we invite you to take advantage of this 6-week course to jump-start your practice.
Learn more here.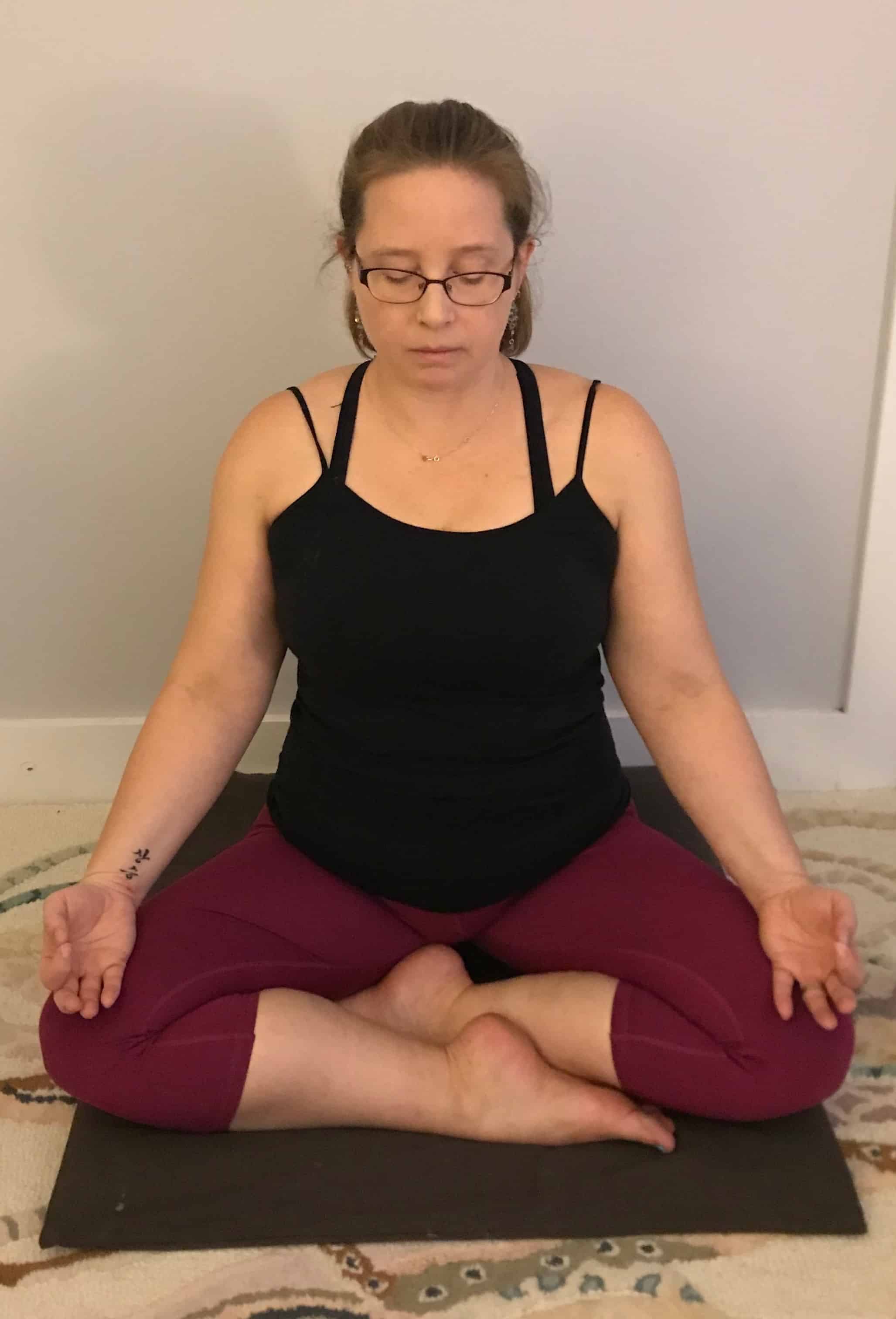 Prenatal Yoga 6-Week Series
6-Week Series, January 8-February 12

Wednesdays 615-7:30 pm
Instructor: Rebecca Henry
Join birth and postpartum doula Rebecca Henry for a very special 6-week Prenatal Yoga Series in the new year!
Prenatal yoga is not just a regular yoga class adapted for pregnant people.  At a time when everything is changing in your body, prenatal yoga helps moms-to-be reconnect with and build body awareness, stretch,  strengthen and release the muscles most easily affected by pregnancy and foster a greater understanding of what is happening with our bodies during pregnancy and childbirth.
Cost: $110 for the full 6 week session / Members save 20%. No drop-ins please!
Learn more here.
Post-Natal Yoga (with Babies)
6-Week Series, January 10 – February 14
Fridays, 11 am to 12:15 pm
Instructor: Rebecca Henry
This postnatal class series, designed for moms with babies 6-weeks to pre-crawling, will focus on strengthening, stabilizing and stretching all of the areas of the body hit hardest by pregnancy, childbirth and caring for baby.
This includes your chest and back muscles, your core and pelvic floor as well as your shoulders, neck and wrists.
Restorative poses throughout each class will help soothe baby-addled nerves. With babies welcome in class, you can feel free to stop your practice anytime you need to care for baby. Each class gives you a chance to connect with other new moms in the community and talk about any issues you are having with your post baby body.
Cost: $110 for the 6-week series. Register here.
Full Moon Meditation
Next Full Moon Meditation: Thursday January 9

Meditation immediately follows the 7:15 pm Kundalini class. If you can't make it to class, doors will open at  8:25 pm.
Meditating under the power of the full moon amplifies the power of our meditation, allowing us to connect more deeply with the voice of our soul and tap into our inner peace. Join us for this monthly donation-based Kundalini meditation, to uplift your spirits and guide you through the coming cycle.
Open to all, no meditation experience is required. Donations are accepted.
Seven Steps to Happiness
7-week Kundalini Yoga Series based on the teachings of Yogi Bhajan
Thursdays, 7:15 – 8:45 pm, January 9 to February 20
Instructor: Julie Eisenberg (Jiwan Shakti Kaur)
In a world where many people believe that happiness comes from satisfying their own desires, Yogi Bhajan taught something very different. We are happiest when we can uplift another person, or uplift a difficult situation, even if it costs us something. This compassionate, serviceful view of life comes when we, ourselves, overflow with trust in our own relationship to the Infinite.
Kundalini Yoga offers many deep and profound meditations to develop human sensitivity and human vastness. In opening the higher centers, we begin to experience our lives as part of an endless giving cycle. We give to others. The Infinite gives to us. There is no lack, no fear and no reaction. Happiness comes from being in that flow.
Join us for this 7-week series to learn specific steps to happiness, according to the teachings of Yogi Bhajan. Each step builds on the next. Happiness is the crowning result of developing our consciousness and personality. When we enter the state of happiness, then we are capable of living for each other.
Thursdays, 7:15-8:30 pm. (Note: this series takes place during our regular Thursday evening Kundalini Yoga class and drop-ins are welcome!). 
Week 1 includes our January Full Moon Meditation!
No additional cost beyond your class card or memberhip.
Pelvic Floor Health
A special workshop for anyone curious about strengthening or restoring your pelvic floor.
Saturday February 1, 2-5 pm
Instructor: Rebecca Henry
Cost: $55/general; $45 members. Register here.
The pelvic floor is one of the most under discussed and misunderstood (yet one of the single most important) muscular groups in the body. It is the set of core muscles that control sexual function and elimination as well as hold our organs inside our body against gravity.
But many of us don't give a thought to those muscles until there is a problem; we spend a lot of time avoiding talking about "down there", even with our own health care practitioners, much to our peril.
This workshop is about bringing mind-body awareness to that part of the body, demystifying and "de-ickying" it, and helping you to identify why you may have pain or dysfunction. We will use yogic tools, such as breath work, meditation, posture and asana practice, to not only understand our pelvic anatomy and how issues arise, but also work towards learning how to relieve those issues, and/or just bring better overall health, both in suppleness and strength, to this set of muscles.
No yoga experience necessary – just bring an open mind and a willingness to talk/hear about this part of the body within a mixed group.
Cost: $55 general / $45 members
Aquarian Sadhana
Stay tuned for upcoming dates.
Join us during the Amrit Vela, the still hours before the sun rises, when our awareness is heightened and our meditation practice is deepened. We start at 5 am with a recitation of Japji, then continue with a Kundalini Yoga kriya, and finish with 62 minutes of chanting.
We start at 5 am sharp, and front door will be locked at about 5:20 am.
The Aquarian Sadhana practice will leave you feeling great all day!
Free and open to all.
Register online.