Inner Work for Racial Justice: Healing Circles
2nd and 4th Mondays of each month, 7:30-8:30 pm. Free and open to all.
Black bodies, brown bodies, and white bodies are all affected by racism in different ways. Racism shows up at work, school, in our communities, and all aspects of our daily lives. It affects both individual attitudes and institutional structures. Racism is one of the biggest challenges we face in our work to create a world that is fair and just.
When we take on the task of committing to doing the inner work necessary to create racial justice, we have different work to do.
For BIPOC (Black, Indigenous and People of Color) members of our community, the People of Color Circle provides a safe space to process, heal and strengthen. It's a chance to turn trauma into action, and to support one another on this path.
For white members of our community, the White People Circle provides an avenue for white people to examine the subtleties of white supremecy and how these exist in themselves without fear of being judged and without putting the emotional weight on BIPOC friends to have to explain or defend themselves. It's a chance to explore how to let go of deep-seated biases and become not just an ally, but also an activist.
Let's take on racism with openness, honesty, vulnerability and commitment. Are you with us?
Concurrent caucuses, 2nd and 4th Mondays of the month on Zoom. Free and open to all.
Learn more here.
Aquarian Sadhana
Live Streaming  on Sunday August 16, 5-7:30 am

2.5 hours of Kundalini Yoga and Meditation. Register here for your zoom link.
Meditating with the rise of the sun (the "amrit vela") sets us for the day and provides a powerful spiritual experience to carry us through life. During the Aquarian Sadhana, we open at 5 am by chanting Japji, a poetic text that takes about 20 minutes. This is followed by a Kundalini Yoga kriya, and then 62 minutes of beautiful chanting.
Learn more about the chants here.
Free and open to all. Doors are locked at 5:20 pm.
Upcoming dates: August 16, September 13
Post-Natal Yoga (with Babies)
Fridays, 10:45-11:45 am
August 21 to September 25
Instructor: Rebecca Henry
This postnatal class series, designed for moms with babies 6-weeks to pre-crawling, will focus on strengthening, stabilizing and stretching all of the areas of the body hit hardest by pregnancy, childbirth and caring for baby.
This includes your chest and back muscles, your core and pelvic floor as well as your shoulders, neck and wrists.
Restorative poses throughout each class will help soothe baby-addled nerves. With babies welcome in class, you can feel free to stop your practice anytime you need to care for baby. Each class gives you a chance to connect with other new moms in the community and talk about any issues you are having with your post baby body.
Cost: $100 for the 6-week online series / Members save 20%.
Register here.
 Full description here.
The Beauty of Boundaries
Saturday August 22, 2 – 4 pm ONLINE
Teacher: Abby Dobbs

 Cost: $40 general / $30 members. Register here.
Boundaries are our energetic containers – how we manage our life force both internally and externally.
Boundaries have many definitions and purposes – and how you individually relate to them is hugely important in your life. They can have a positive or negative impact on our lives, depending upon how we use the power inherent in them.
Mindfully managed, boundaries support and protect us, and feed our spirits. Used incorrectly, boundaries can cause drama in many aspects of our lives.
Without boundaries, we can become depleted and compromise our energy. When we become more skillful in setting appropriate and healthy boundaries, we actually create more freedom!
Learn more here.
Yoga Book Club: How to Be an Antiracist
Sunday August 23, 12:30-2 pm 
For our next book club, we're keeping the discussion about racism and racial justice alive.
Our summer book selection is How to Be an Antiracist by Ibram X. Kendi. 
This NYT bestseller reenergizes and reshapes the conversation about racial justice in America–but even more fundamentally, points us toward liberating new ways of thinking about ourselves and each other. In How to be an Antiracist, Kendi asks us to think about what an antiracist society might look like, and how we can play an active role in building it.
Join us for our honest and heartfelt discussion about race, racism, and wellness.
Please consider ordering your book from our friends at Loyalty Bookstore.
Free and open to all.
See more details here.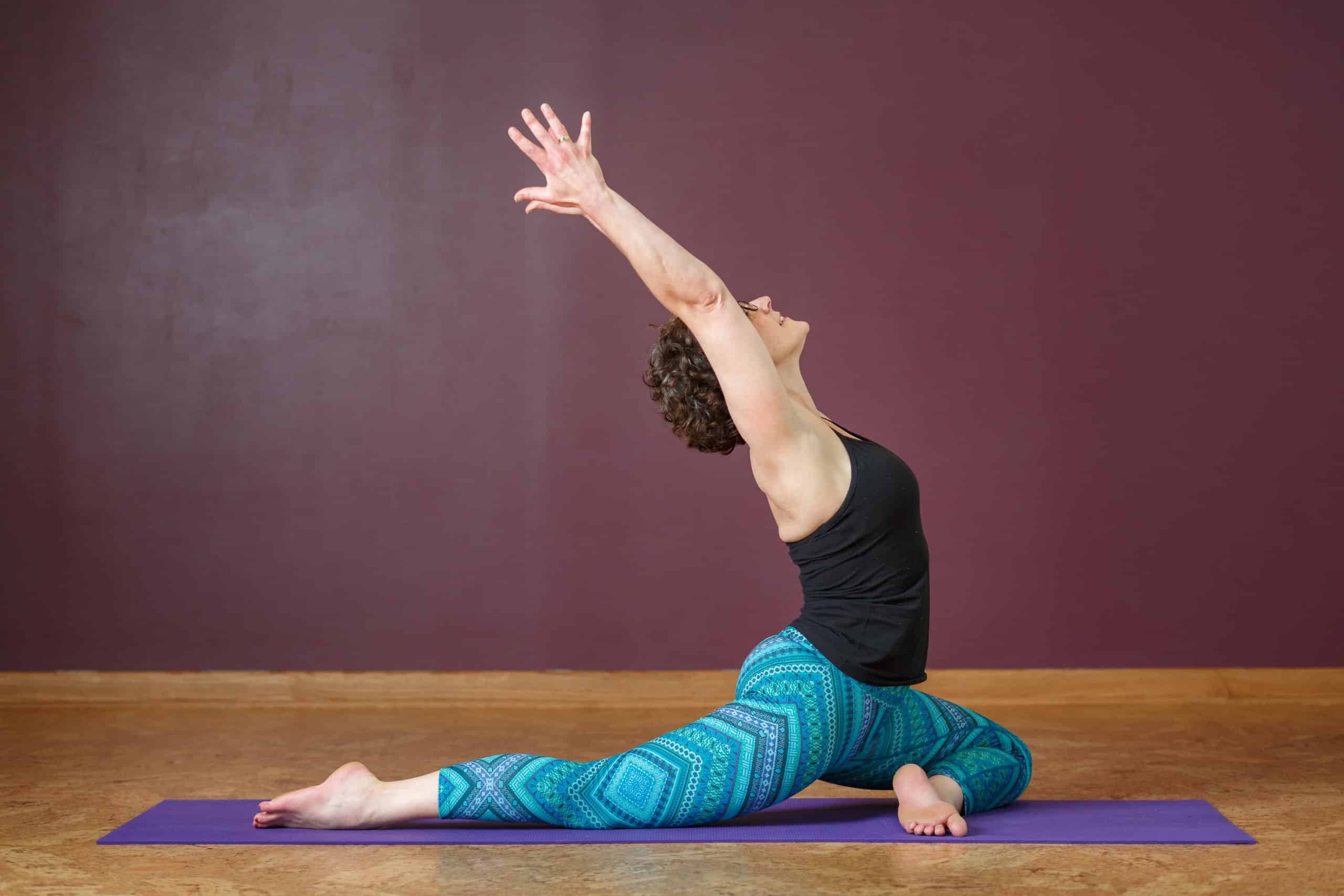 Hatha Yoga Teacher Training
Online info session on Wednesday August 26, 7:30 pm
Do you want to become a yoga teacher?
 Our next RYT-200 Hatha Teacher Training starts in September 2020. The training will be led by Tara Lemerise, who will be assisted by Abby Dobbs, Megan Davis, Rebecca Henry and Melanie Camellia.. The training meets one weekend a month over 9 months at Lighthouse Yoga Center.
Stay tuned for next session
Lighthouse Yoga Center's Hatha Yoga Teacher Training focuses on:
Constructing and deconstructing fundamantal asanas
Understanding alignment in asana
Physical anatomy
Pranayama, meditation, and the energetic body
Intelligent sequencing and creative class planning
Yoga philosphy and history
Practice teaching
Learn more on August 26! – Sign up for the info session here.
Becoming the Best Birth Partner
Saturday August 29, 2-4:30 pm  – ONLINE (new date)
Cost: $75/couple – $65 for members and current prenatal students. Register here.
Becoming the Best Birth Partner: A hands on, yoga based, couples workshop to help prepare for labor.
Join prenatal yoga teacher and birth and postpartum doula Rebecca Henry for a fun partner workshop that will bring together childbirth education and yoga techniques to help you learn how to be a rock solid birth partner.
Many of the postures and breathing techniques practiced in prenatal yoga classes are not only natural birthing positions, but can also serve as comfort during pregnancy and labor. This is especially effective with additional support and pressure from the hands of a loving partner.
Women often intuitively know what positions serve them best during labor, but partners are often at a loss of how best they can help them move between and support them in these positions. Natural labor progression is always enhanced when a mom feels supported and comforted by the people surrounding her. This workshop will focus on teaching birth partners how they can take an active, physical role in the pregnancy, labor and birth process, and therefore be a more relaxing presence for mom.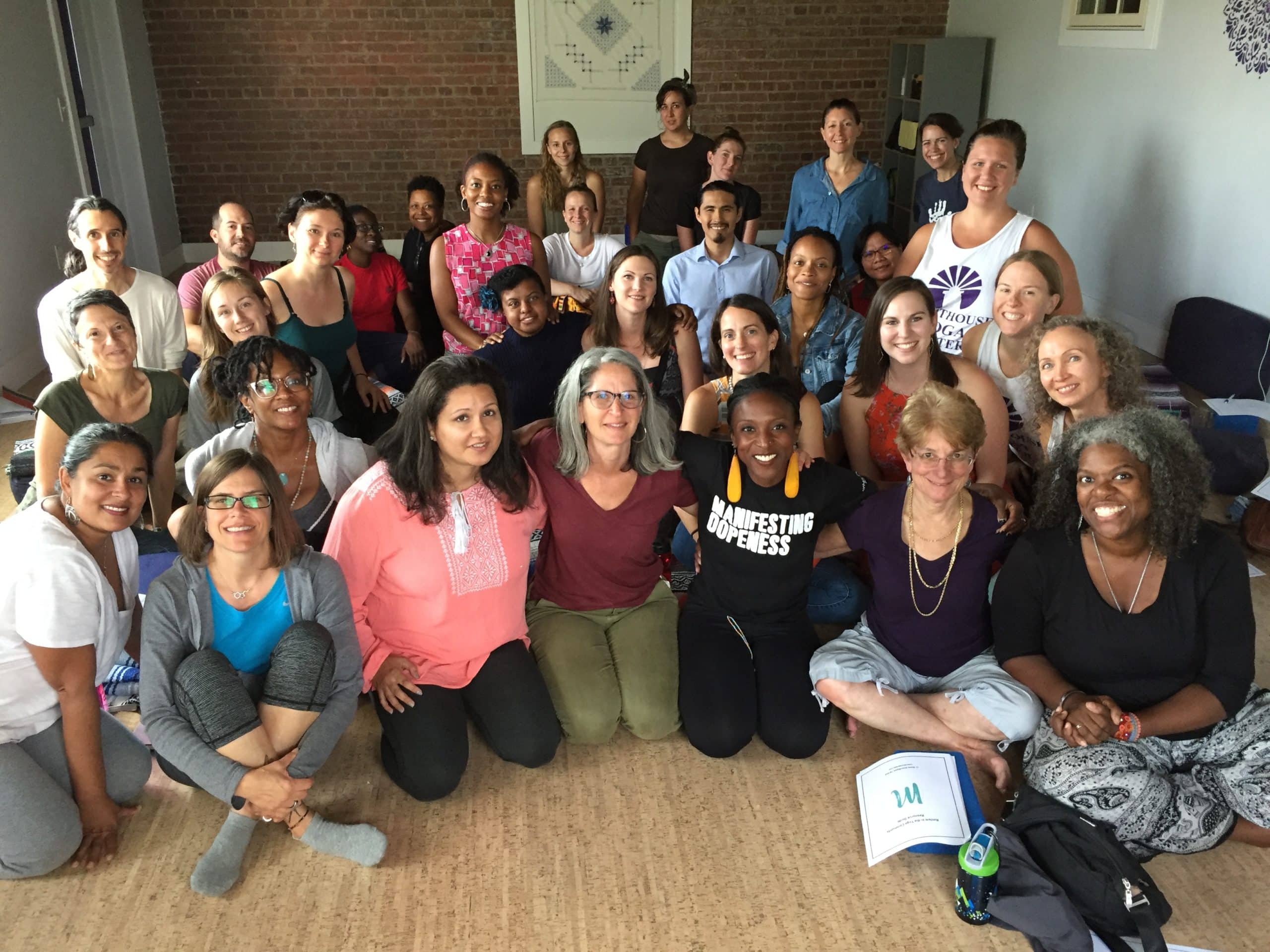 Yoga & Racism: Understanding Our Biases, Deepening Our Empathy
Sunday August 30, 2-4:30 pm – ONLINE
Teacher: Dr. Monea Abdul-Majeed
Sliding Scale: Give a little $60 / Just right there $40 / Get a boost $25
Register here
Join Dr. Monea Abdul-Majeed, Racial Justice Trainer and 500-hour certified yoga teacher, for this unique training, Understanding our Biases, Deepening Our Empathy. After a real discussion of American history and what got us to this point, you will face your hidden biases, and begin the work of deepening your empathy.

Take this opportunity to strengthen your racial equity muscle. Building awareness of racial justice and starting to actively incorporate antiracism work into your life is an ongoing process. It's never too late to start, and it's never too soon to give up.
In this 2-hour training, you will:
***Develop shared language around antiracism;
***Discuss white fragility, white privilege and white supremacy;
***Learn tips and resources to deepen your empathy; and
***Discuss racism in a safe, non-judgemental space.
Join the conversation. Become part of the solution. Be the change.
See full description here.
Full Moon Meditation
Full Moon Meditation: Wednesday September 2, 7:30 – 8:15 pm

Free and open to all. Live streaming on Zoom. Register here for your zoom link.
Meditating under the power of the full moon amplifies the power of our meditation, allowing us to connect more deeply with the voice of our soul and tap into our inner peace. Join us for this monthly donation-based Kundalini meditation, to uplift your spirits and guide you through the coming cycle.
Open to all, no meditation experience is required. Donations are accepted.
Manifesting Abundance
Labor Day Kundalini Yoga Workshop
Monday September 7, 11 am to 1 pm
Teacher: Julie Eisenberg
Cost: $35 general / $20 members/sliding scale
Register here.
Join LYC owner, teacher and teacher trainer Julie for a special 2-hour Kundalini Yoga workshop to manifest abundance and open your life to prosperity.
The end of the summer is a great time to clear out what we don't want to carry with us. We then begin to focus on bringing into our lives that which DOES serve us. Letting go of the old gives us the opportunity to open up to ABUNDANCE.
During this workshop, we'll focus on manifesting abundance in our lives. We'll explore different aspects of abundance and prosperity and see how they fit into our Covid lives. Whether we're looking for abundance of love, light, wealth, health, or happiness, we'll collectively create the vibrations to make this happen.
In this 2-hour online workshop, expect some silent introspection, vigorous movement, and a powerful group meditation. The class will not be available for replay.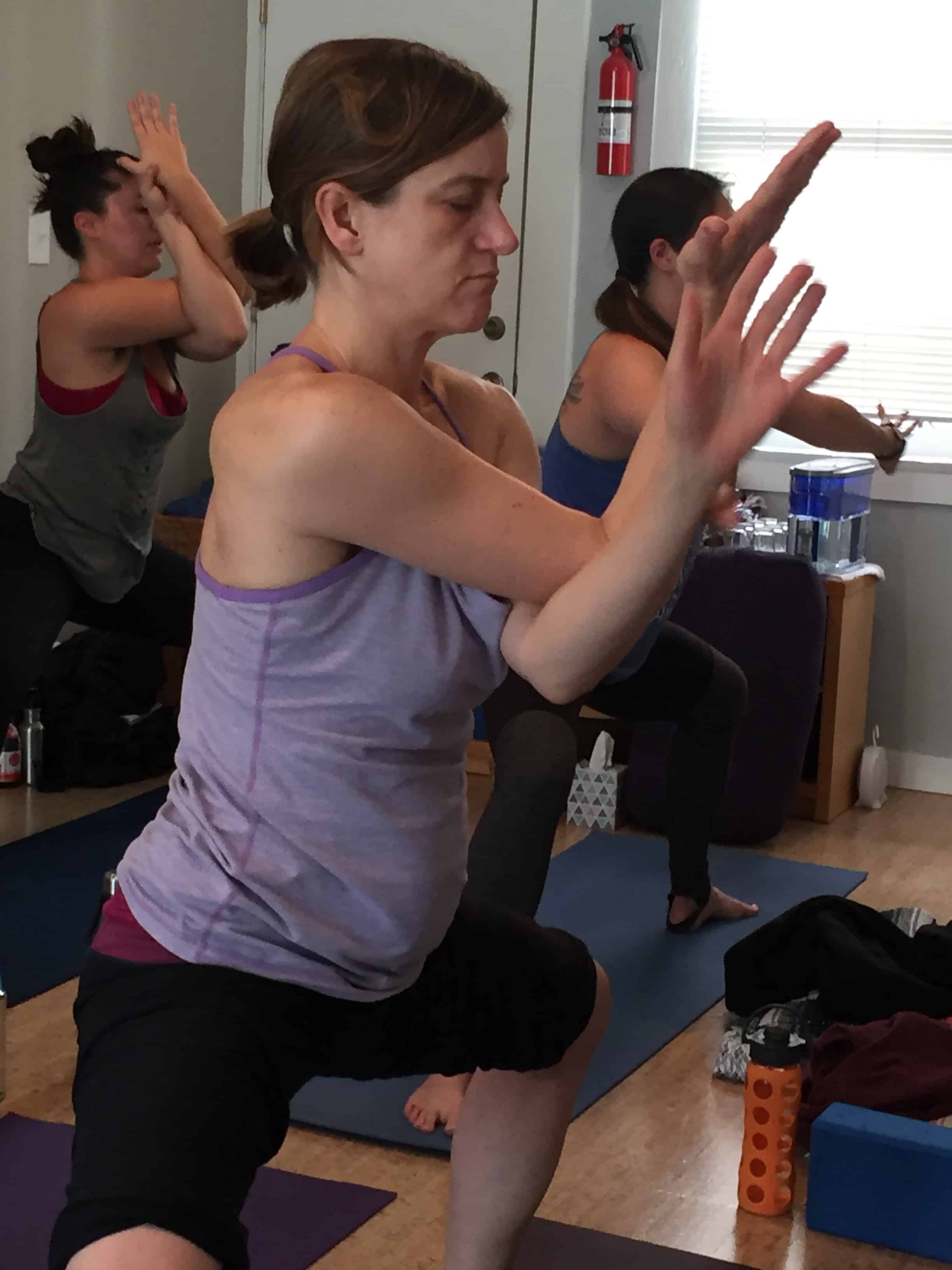 Yoga Fundamentals
Yoga for Beginners – 6-Week Series ONLINE
Tuesdays 6:15-7:30 pm, September 8-October 13
Teacher: Meredith McCullough
Cost: $100 for all 6 weeks
Register here
 Yoga is a proven way to lower stress, boost the immune system and build community (yes, even online!). It's never too late to start a practice – and there's no better way than joining our 6-week Yoga Fundamentals Intro Series.
The class meets weekly with teacher Meredith McCullough and will cover the basics of a safe and effective yoga practice. Meredith will introduce you to breathing techniques that lower stress, simple standing and seated postures that build flexibility, and the building blocks for a simple Hatha Yoga practice that you can incorporate into your daily life.
$100 for the full series, which includes weekly video homework. Register here. (Members save 30% – email us for your discount code!).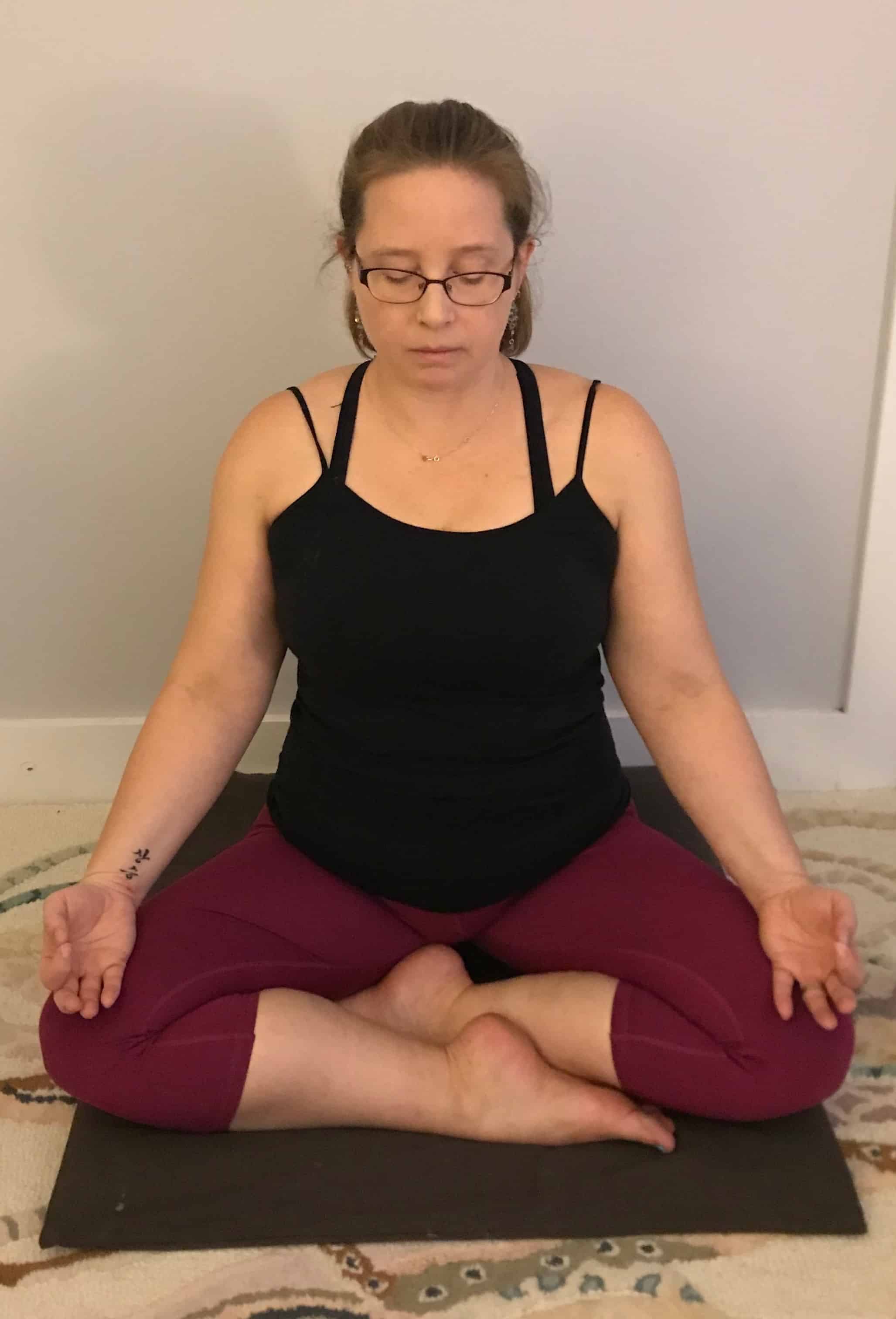 Prenatal Yoga 6-Week Series
6-Week Online Series for Expecting Moms
Wednesdays, 6:15-7:30 pm, September 9-October 14
Instructor: Rebecca Henry
$100 for the full series, includes class video replays
Join birth and postpartum doula Rebecca Henry for a very special 6-week Prenatal Yoga Series.
Prenatal yoga is not just a regular yoga class adapted for pregnant people.  At a time when everything is changing in your body, prenatal yoga helps moms-to-be reconnect with and build body awareness, stretch,  strengthen and release the muscles most easily affected by pregnancy and foster a greater understanding of what is happening with our bodies during pregnancy and childbirth.
Cost: $100 for the full 6 week session / Members save 25%. No drop-ins please!
Register here. (Please scroll down).
Full description here.
Working with Discomfort
Teacher: Evan Faber 
Sunday September 13, 5-7 pm
Cost: $35 general / $25 members
Register here.
We are all feeling pretty uncomfortable right now. The pandemic, racism and police tension, election anxiety, economic distress — these are very heavy times. Not to mention our complicated personal lives.
We all have ways of coping with discomfort. And if we are honest with ourselves, the truth is we often choose to numb out or escape rather than face and work with our feelings. Sometimes we don't even know we are in a state of avoidance, we just know that something's not right inside, and then our inner discordance spills out into different facets of our life.
Did you know that discomfort doesn't have to be misery? It doesn't have to control us. We can be uncomfortable and at the same time grounded and purposeful. There are ways of understanding and working with our discomfort that can help us free ourselves from its weight, and even level up.
Join Evan for this yoga practice and meditation workshop to investigate your inner world and learn techniques to gain self mastery. Bring a yoga mat, a journal, and a willingness to work with discomfort.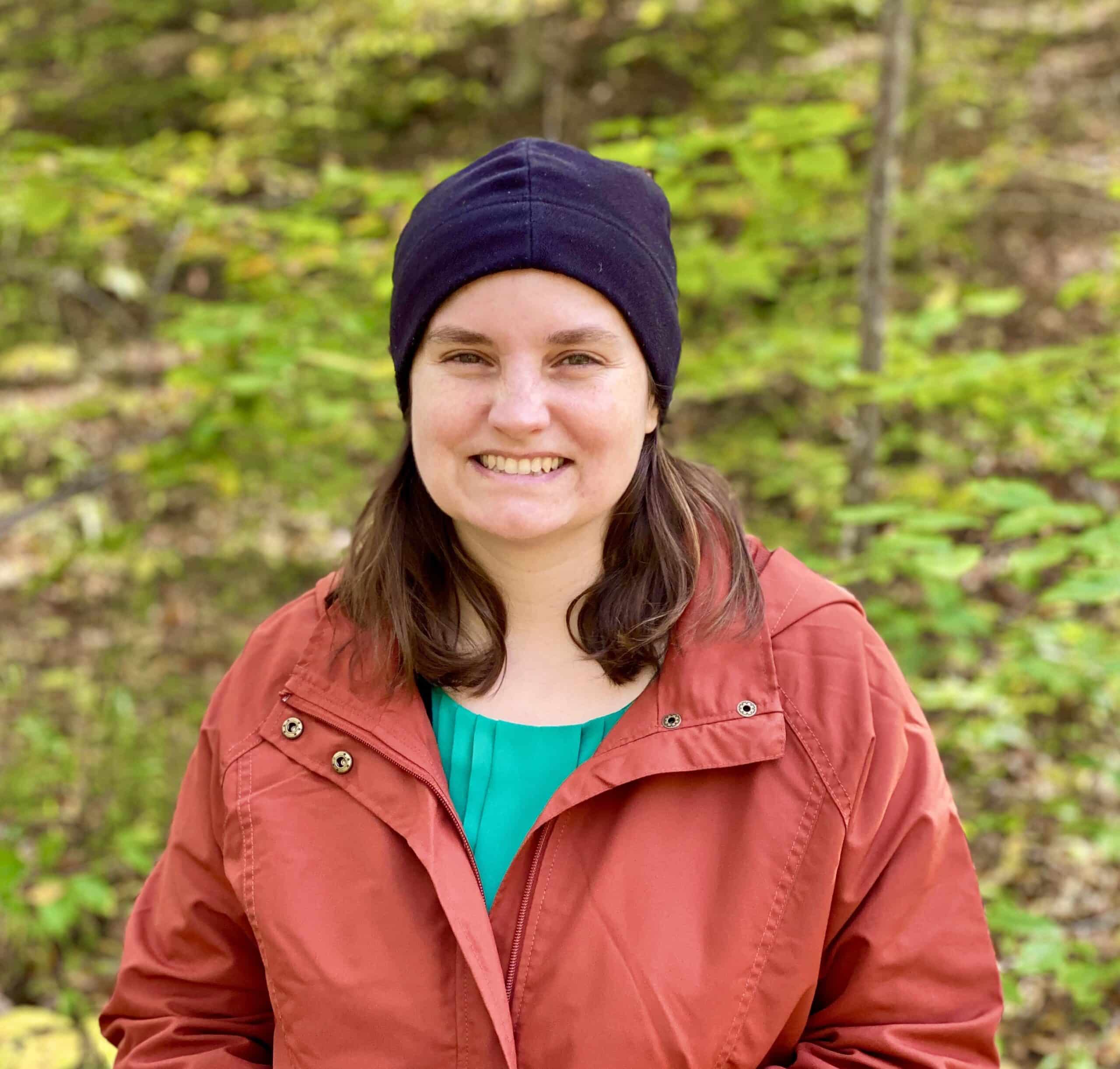 40-Day Practice to Build Emotional Stamina to Counter White Fragility
Facilitator: Beth Godbee, Ph.D.
September 20-November 1
Are you looking for a way to deepen your understanding of racism and white fragility, and how these affect you?  Do you want to help create an antiracist community of other yogis, to move forward on this path together?
If so, this 40-day practice is for you!
This course is an investment. It includes 3 weekend workshops, daily workbook work, optional weekly check-ins with the facilitator, and the opportunity to unlearn whiteness.
Throughout the practice, you'll have the opportunity to:
Engage in contemplative practices (meditation and journaling, among others)
Receive support for doing self-work, processing difficult emotions, and countering (perceived) white fragility
Articulate commitments that drive everyday decision-making
Set intentions and increase readiness for showing up for racial justice in 2020 and beyond.
Register by September 1: $185 early-bird
Full price: $225
See all dates and details here.
Woman Warrior: Yoga for Survivors (Online)
6-week series, starts Sunday July 26
Class meets online, Sundays from 6:30-8 pm
Cost: $90 general / $65 members. Register here.
This Sparking Transformation six-week series will  provide a gentle and powerful healing space for women who have experienced sexual assault and abuse. This is a place for you to feel safe and secure as you move forward in your healing journey.
Led by survivor and teacher Halli Jastaran Faulkner, this series will use the tools of movement, breath, and meditation to help you tap into your own healing power and create the transformation you want in your life.
See more details here.