On-Site Small Group Yoga Series
After assessing the Covid situation in our community, Lighthouse has made the decisiont to start to slowly phase in some limited, small on-site group classes.
We've asked some of our very popular teachers to come in and teach 6-week small-group series to a limited number of pre-registered students. This will help you safely and securely get back onto the mat in live classes, while working our hardest to follow all health protocols.
These series are open to all. Prior to the start of the class, each registrant will receive detailed instructions for entering the studio (masks will be required at all times), proceeding into the studio in a way that maintains physical distancing, and sharing space with others in a way that insures the safety of all.
If it becomes unsafe or impossible to run the entire series online, it will move to Zoom to ensure you get all 6 classes.
Mondays, 7 pm, September 14 to October 19.
Cost: $115 general / $40 members
Register here.
Hand Down: Handstands & other Hand Balancing Poses
with Tara Lemerise
A teacher once told me that handstands make you better at everything. While there are some limits to how handstanding can improve things, we can certainly explore some of the critical components of a successful yoga practice with these fun and challenging poses.
This 6-week series is designed to help you:
-Understand where these challenging poses fit in the broader yoga philosophy;
-Identify what's holding you back;
-Build strength where you need it;
-Mobilize the places that are too restricted for these postures;
-Explore tips, tricks, and techniques to make your hand balancing poses more efficient and enjoyable;
-And more!
Come feel empowered by what you can do on your mat and by extension, you'll feel more empowered in your life off the mat!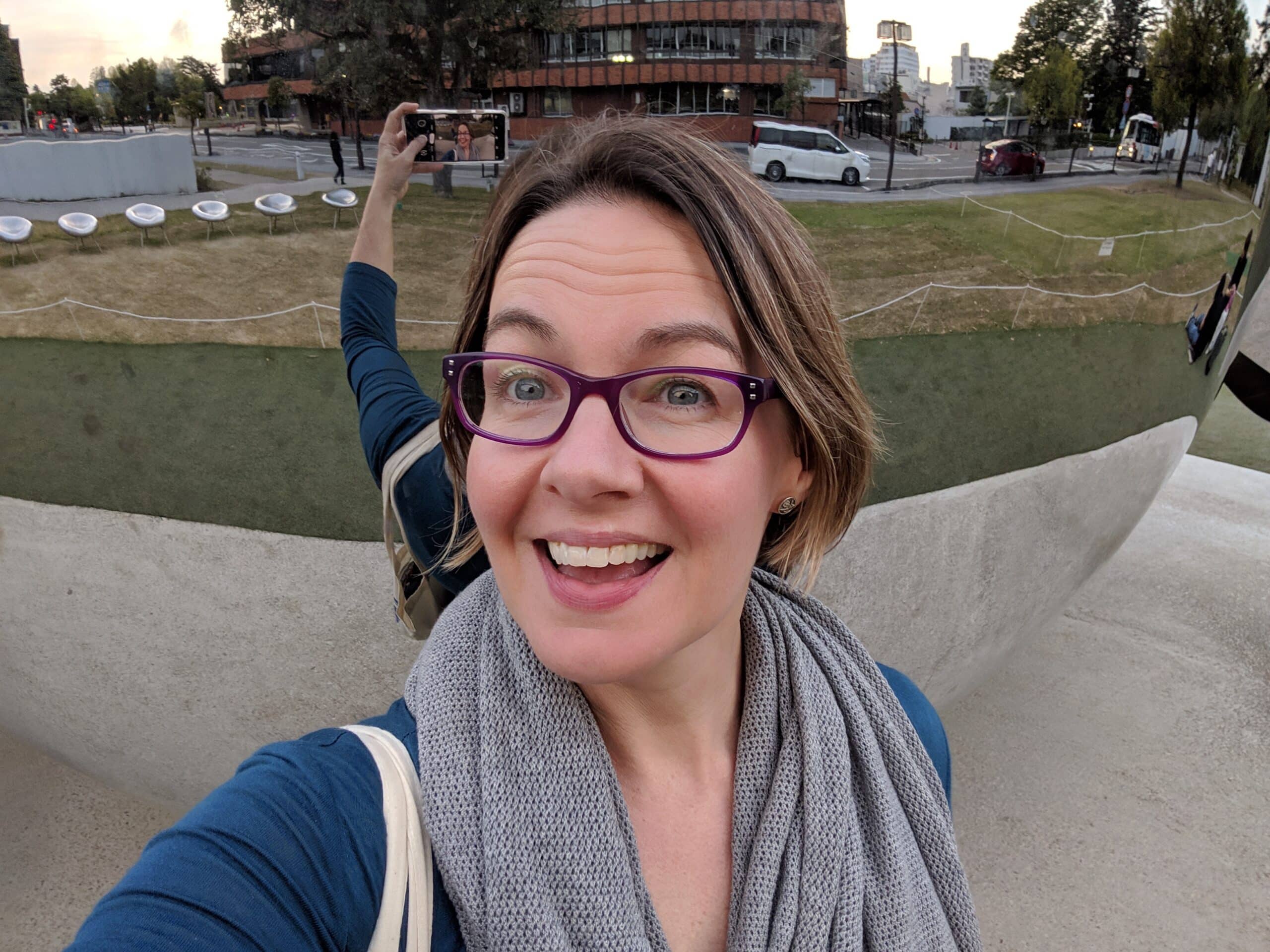 Thursdays October 22 to December 3, no class November 26
Body Movin': Mindful Mobility for the Whole Body (and Brain)
with Jamie Lipsey
We all have those "sticky" spots in the body that seem to hold us back – maybe areas that just aren't comfortable or that stop us from doing something we want to do – whether it's a pose or the ability to easily perform everyday tasks. By concentrating on one part or area of the body at a time, we can start finding mobility and building strength and flexibility, helping the body feel better overall and discovering the (sometimes surprising) connections between body parts.
This 6-week series is designed to help you:
Identify blind spots in the body that may not be working efficiently and develop techniques to help those areas share the load, leading to a more sustainable movement practice;
Explore and increase your range of motion to help the joints move better; and
Help your body function and feel better as you tackle your day – whether it's running a race or running down the bus.
Join us as we challenge the body and brain in unique and fun ways!
.Important Protocols:
There will be no on-site transactions. All reservations must be made online in advance.
At this point, you will be required to bring your own mats and props. (Don't have your own? You can purchase from us online).
No latecomers. All students will be asked to line up 6-feet apart outside, and will be brought in by the teacher a few minutes before the start of the class. (This prevents contact with door knobs, etc).
Windows will be open during class to maximize air circulation.
Bathrooms will be available but we encourage you to go before you come.
Studio will be cleaned before and after class.
All classes are 60 minutes. Unfortunately, no post-class tea or schmoozing quite yet.
No partial registration, refunds or credits.
Coming soon!
Wall Flow-ers with Kristina (Karuna) Maze
B.K.S. Iyengar once declared: "The wall is my guru." A teacher for over 70 years, the yoga master valued props, like a wall, for gaining stability and flexibility.
Leap from Pune to Petworth and join instructor Kristina Karuna Maze for the 6-week "Wall Flow-ers" series. Each week, a different asana is practiced against a wall then in the center of the room after a warm-up flow. Learn how a wall teaches you precise alignment and muscle memory while building strength and endurance.
Surprise yourself by exploring the versatility of the wall. Walls can do more than just hold up the ceiling! It will change your yoga practice in ways you didn't expect.
Open to all levels.
You'll be asked to take a minute after class to wipe down the wall space you were using.
Coming soon!
Be the Change: Solidify Your Home Practice
with Jazmín González
Come have fun discovering the way your body moves and adjusts to elevate your practice and deepen your connection with your body through the energy activation the postures offer you to improve the quality of your life!
What happens when you are not in a room full of yogis to turn to when you have no idea what the next posture looks like, and all you have around you is your furniture? 
Jazmín has created this six-week series to deepen your understanding of all the different groups of postures, and to learn how your own body moves and aligns based on your unique structure. 
We will be exploring back and forth bendings, and how they are related to your lower back and neck, we will understand how twists happen from your thoracic. We will examine the hips and shoulder joints to learn how to move with ease through the leg and arm balancings, hip and shoulder openers, inversions, and bindings.
All levels!