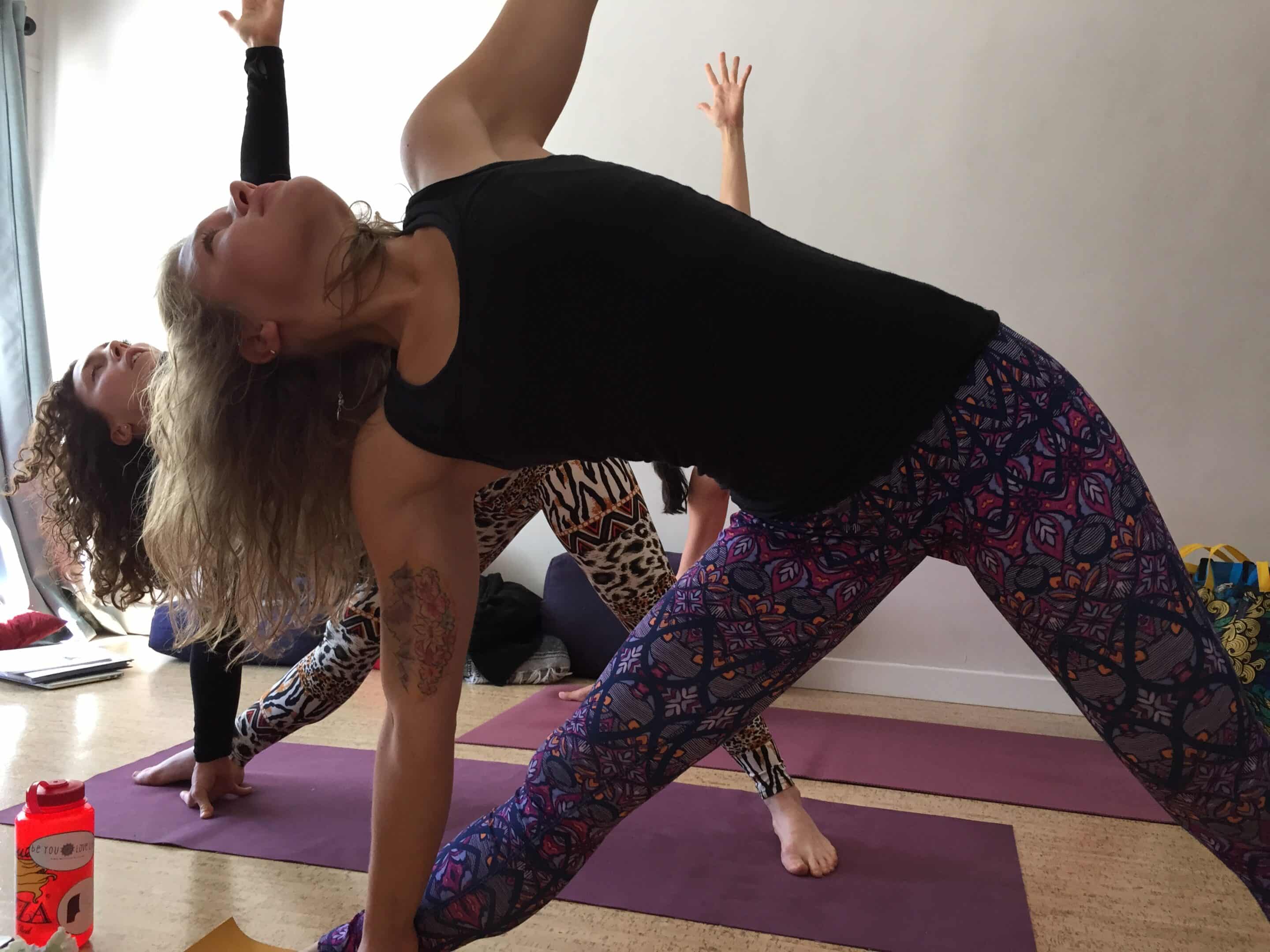 Hatha Yoga Teacher Training
September 2021 to May 2022
Our next RYT-200 Hatha Teacher Training starts in September 2021. The training will be led by Tara Lemerise, who will be assisted by Megan Davis, Abby Dobbs, and Rebecca Henry. The training meets one weekend a month over 9 months online and at Lighthouse Yoga Center.
Lighthouse Yoga Center's Hatha Yoga Teacher Training focuses on:
Constructing and deconstructing fundamantal asanas
Understanding alignment in asana
Physical anatomy
Pranayama, meditation, and the energetic body
Intelligent sequencing and creative class planning
Yoga philosphy and history
Practice teaching
What Makes this Training Different?
The goal of Lighthouse's Hatha Yoga Teacher Trainings is to train quality teachers with an understanding of yoga philosophy, anatomy and asana.
Our small group focus allows us to set rigorous standards, which include plenty of time for practice teaching.
Lighthouse teachers are among the most capable in the region, and we are committed to upholding this standard.
Lighthouse has a commitment to social and racial justice and incorporates those values into our teacher trainings.
Program details:
Hatha Yoga Teacher Training
September 2021 to May 2022
Led by Tara Lemerise
with special topics segments led by Lighthouse and guest instructors
Deepen your practice and learn to to take your seat as a yoga teacher in a confident and authentic way with our in-depth 9-month Hatha Yoga Teacher Training.
In this program, you will:
Increase your knowledge of the elements of a well-rounded yoga practice including yoga poses, fundamental yoga philosophy, basic pranayama and meditation techniques.
Explore the subtler energies, which inform asana, pranayama and meditation, as well as how to use those to deepen your experiences and teach those practices effectively.
Study musculoskeletal anatomy in order to sequence classes in a bio-mechanically sound way.
Articulate alignment principles and actions with clarity to effectively and safely lead students of all levels and needs through a practice.
Plan creative, authentic classes that inspire, empower, and educate your students.
Discover your ability to take the seat of the teacher with confidence and integrity.
Learn in a community-based studio with passionate teachers and fellow students who are invested in your success.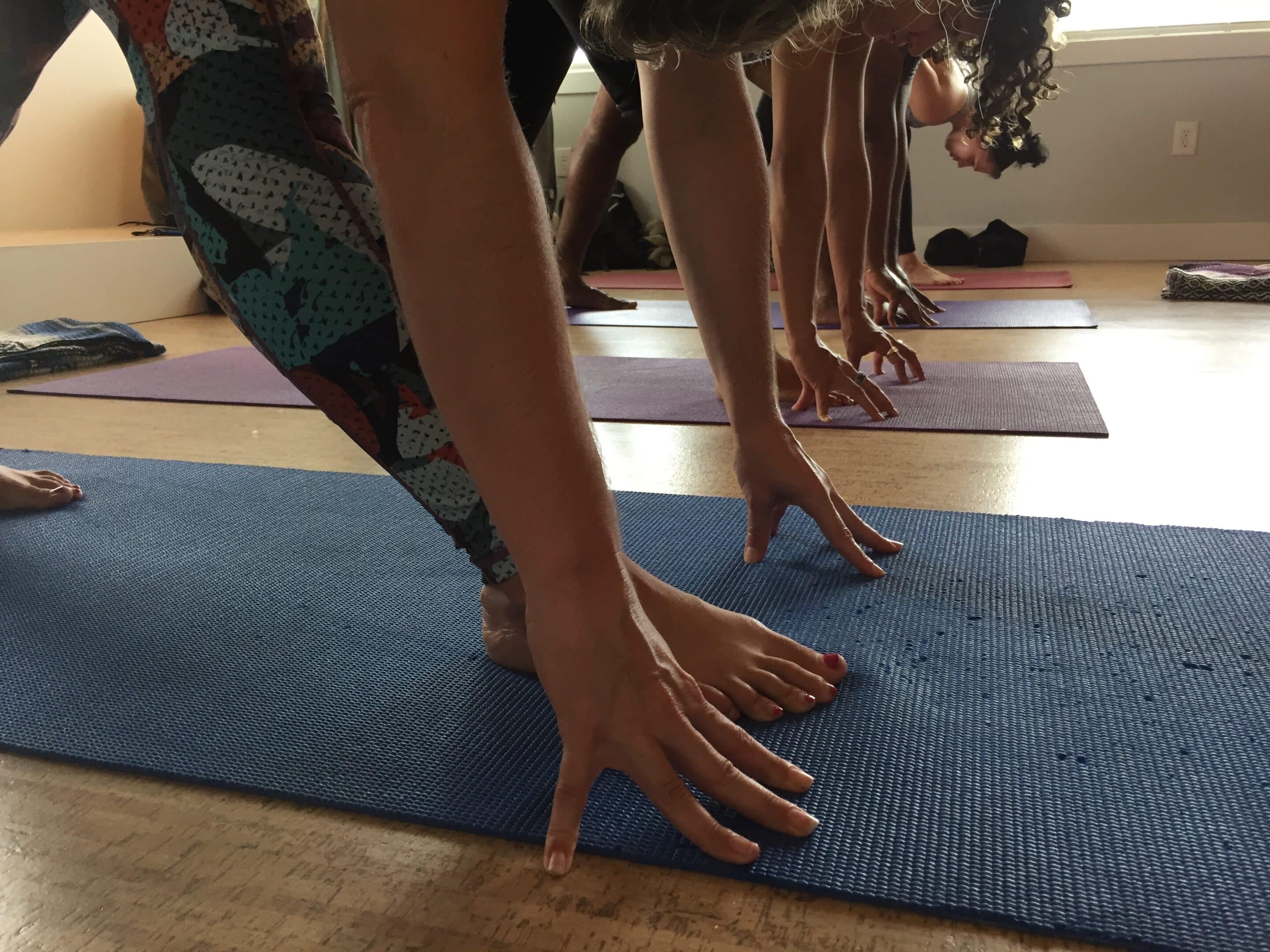 Course requirements include attendance at 90% of group training sessions, a regular Hatha yoga practice both at home and in studio classes, homework assignments, a teaching practicum, and successful completion of a final exam. Studio classes can be at Lighthouse (trainees are eligible for a discounted membership pass) or at a mutually-agreed upon outside studio.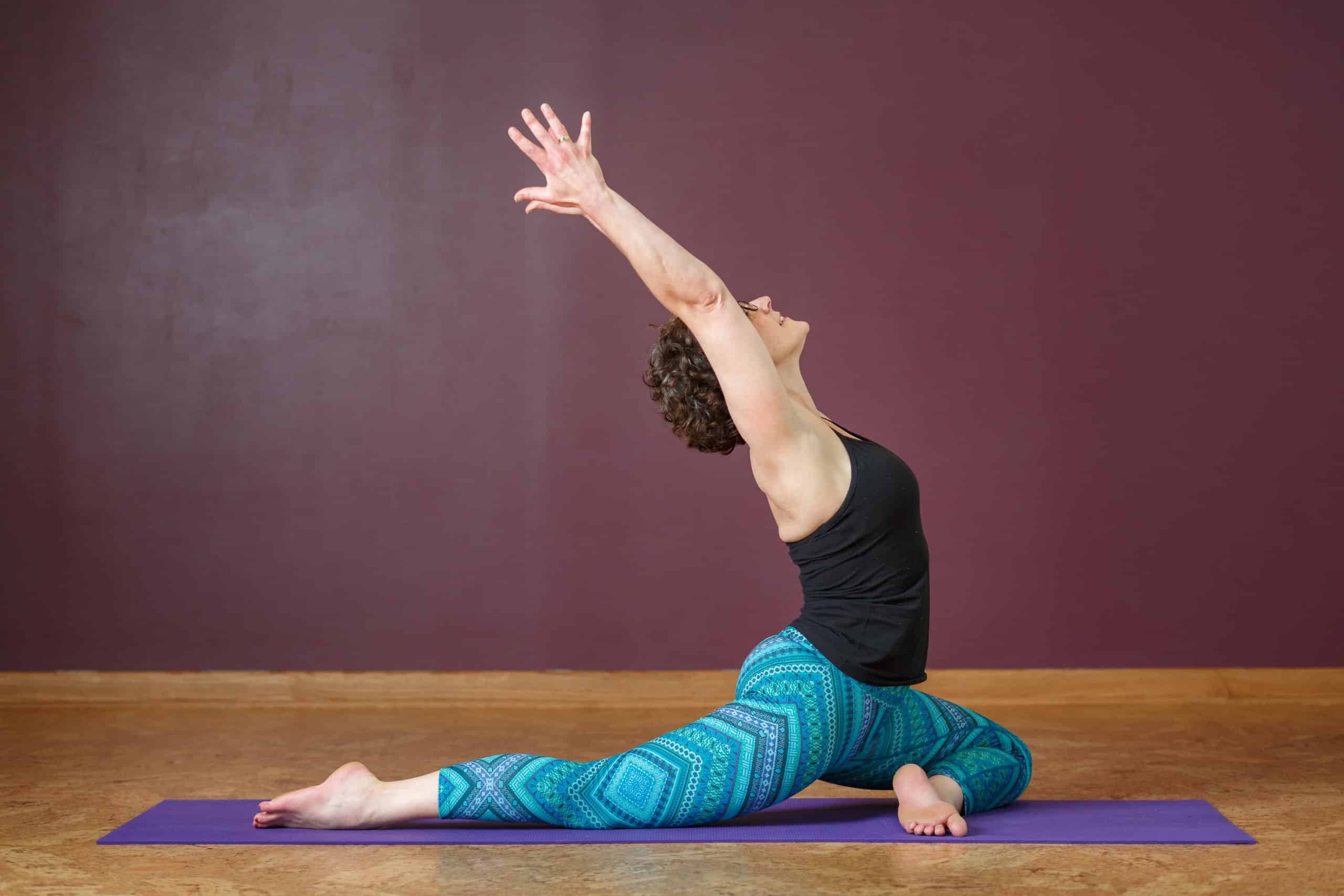 REQUIRED TEXTS
Yoga: The Greater Tradition by David Frawley
30 Essential Yoga Poses: For Beginning Students and Their Teachers by Judith Lasater
Lighthouse Hatha Yoga Teacher Training Binder (provided)
RECOMMENDED TEXTS
Light on the Yoga Sūtras of Patañjali by B.K.S. Iyengar
Yamas & Niyamas by Deborah Adele
The Bhagavad Gita: The Song of God Retold in Simplified English by Edward Viljoen
The Upanishads translation and commentary by Eknath Easwaran
The Hatha Yoga Pradipika by Svatmarama, translated by Brian Dana Akers
Science of Yoga: Understand Anatomy and Physiology to Perfect Your Practice by Ann Swanson
The Shima Samhita: A Critical Edition and English Translation by James Mallinso
The Gheranda Samhita: The Original Sanskrit and English Translation by James Mallinson
SCHEDULE
Fridays 7-9 pm; Saturdays & Sundays 1-7:30 pm
Classes will be a mix of online and in-person
September 10-12, 2021
October 1-3, 2021
November 5-7, 2021
December 10-12, 2021
January 7-9, 2022
February 4-6, 2022
March 4-6, 2022
April 1-3, 2022
April 29-May 1, 2022
May 20-22, 2022
Wednesdays 6-9 pm, dates to be determined
There are 12 additional evening and/or weekend hours required for class observations to be determined in consultation with your trainer and based on your schedule.
Cost:
Full cost: $3050
Price excludes text books, which are estimated at between $70 and $100 for the course.

Payment plans available. We request that payments be made by check or Venmo; a small service charge may be added to credit card payments.
Option 1:
$500 deposit paid upon registration
$675 due on Weekend 1
$675 due on Weekend 2
$675 due on Weekend 3
$675 due on Weekend 4
Total due: $3200
Option 2:
$500 deposit paid upon registration
$460 due on Weekend 1
$460 due on Weekend 2
$460 due on Weekend 3
$460 due on Weekend 4
$460 due on Weekend 5
$460 due on Weekend 6
Total due: $3260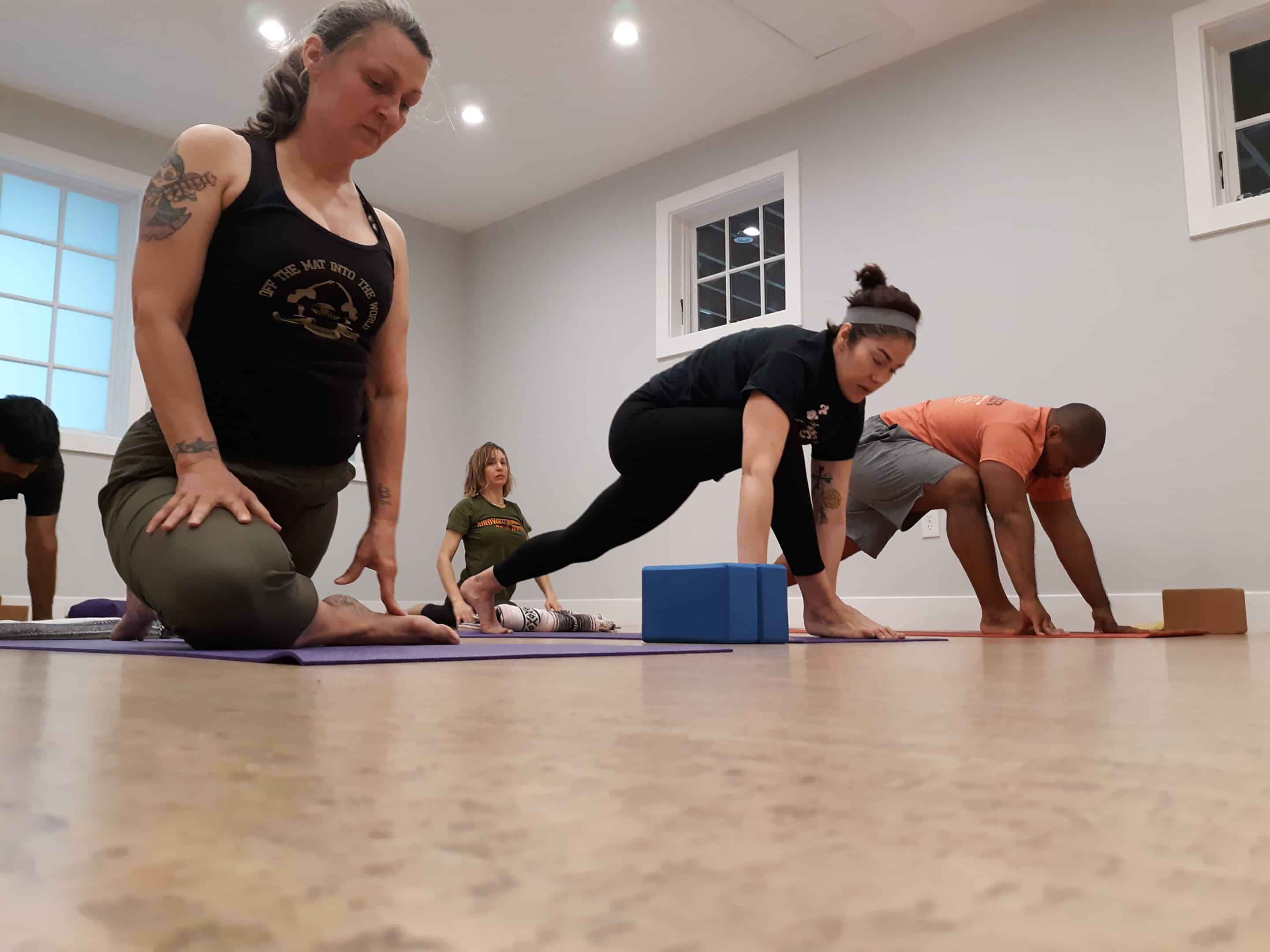 Refund requests prior to the first of the month when the training starts may be granted in part, excluding a $200 administrative fee.
After that, partial refunds may be granted in part, excluding a $500 administrative fee.
No refunds after the course starts.
Work/Trade Opportunities
Lighthouse provides a limited number of sevadar (work/trade) opportunities, to help our community members with less cash flow full participate in the trainings. Our course sevadars are responsible for helping out with logistics during the training; there are no outside obligations. In exchange, you receive a small course discount and a generous payment plan. Sevadar applications will be accepted on a rolling basis and will be allocated based on both need and on-going studio participation. Priority is given to current Lighthouse sevadars.