KRI Level Two Certification program in Kundalini Yoga as taught by Yogi Bhajan®: Conscious Communication
With Sada Sat Kaur and Awtar Kaur Khalsa. October 23-25 and December 4-6, 2020
Registration will open in spring
KRI Level Two Certification program in Kundalini Yoga as taught by Yogi Bhajan® with Sada Sat Kaur and Awtar Kaur Khalsa. This course meets for two 3-day weekends in fall: Friday, Saturday and Sunday October 23-25 and December 4-6, 8:30 am to 6 pm daily Join us for this 62-hour course to deepen your connection with your self and with others.
Kundalini Yoga Level 2 courses help to develop the inner growth and personal discipline of a truly excellent teacher. Our senior trainers will skillfully lead you through 6 full days of yoga, meditation, lecture, discussion, journaling, and sharing.
Overview
What do we mean by communication? The definition of communication is a practice that creates a "common notion" with another person or object of attention…At what level do we communicate? Did you ever learn that your existence is your communication? Your projection is your relationship? You are the power? But life is often sour. There is no happiness, because your communication has no purpose of Self. You communicate to impress someone. You don't communicate to relate you to someone. That's why you suffer now. You don't communicate consciously. —Yogi Bhajan
Key Topics
Recognize and contrast conscious communication with other types of communication
The role of silence and shuniya in communication
The art of deep listening—sunni-ai
Mastering the Fifth Chakra
Recognizing your shadow and overcoming your blocks through applied consciousness
Communicating with the Infinite and the nature of prayer
This course is open to KRI Level 1 Teacher Training Graduates.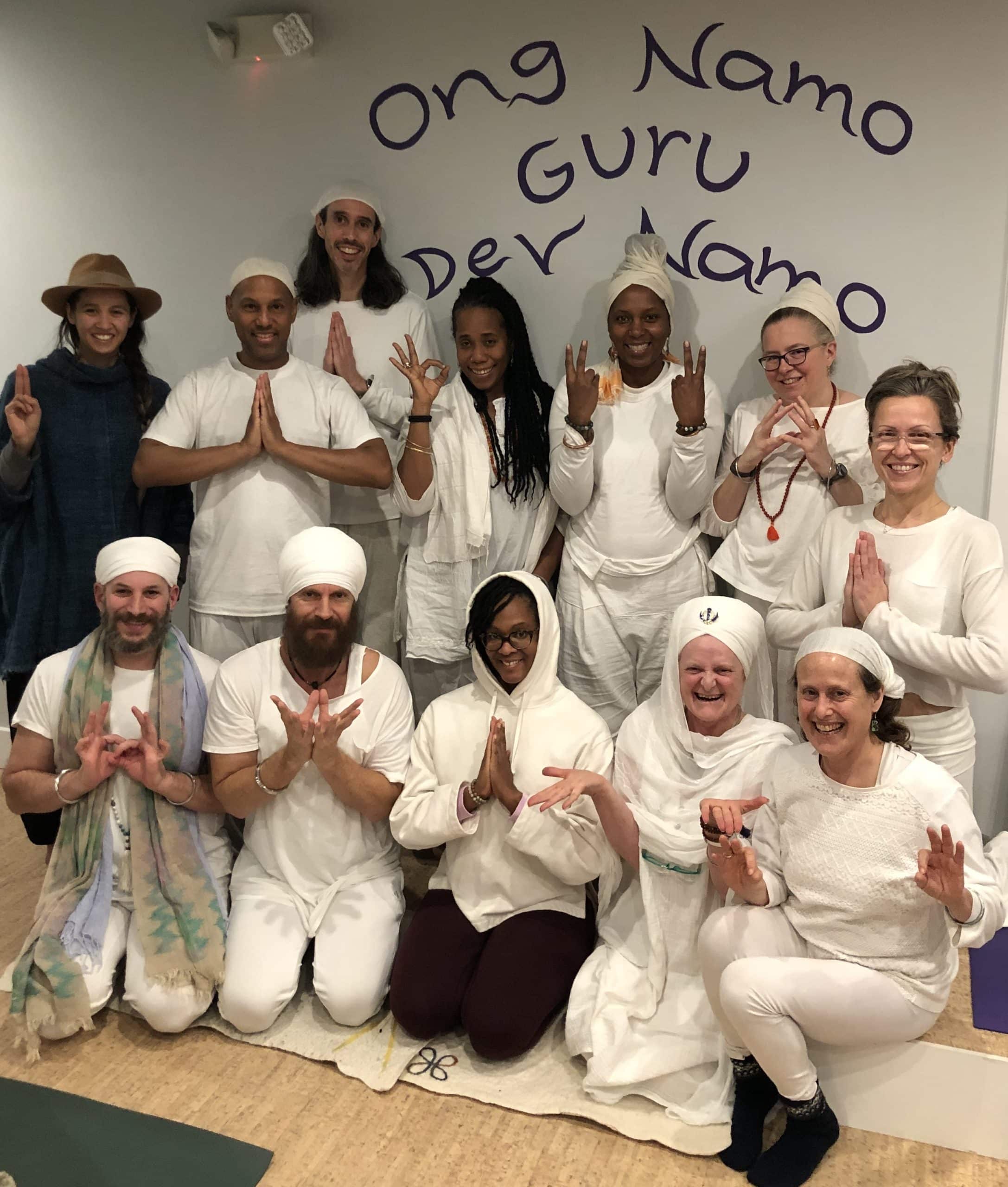 Level 2 Details
Open to KRI Level 1 Certified Instructors, this 300-hour certification program consists of five, 62-hour modules. Each module consists of 6 days in class (50 hours) and 90 days of home study (12 hours).
During the home study period you will be responsible for a 90-day meditation of a minimum of 31 minutes (assigned during the course), a monthly check-in with your small group where the DVDs and homework are discussed, and a take-home exam.
The Aquarian Teacher™ program is based on the comprehensive science of Kundalini Yoga as taught by Yogi Bhajan® and is a journey of your development as a Kundalini Yoga Teacher. There are three levels of certification:
KRI Level One: Instructor – Foundations
KRI Level Two: Practitioner – Transformation
KRI Level Three: Teacher – Realization
Level Two Teacher Training builds on the foundations of Level One, and is about personal transformation and deepening the core capacities, character and consciousness of a Kundalini Yoga teacher.
Cost: $1095
Discounts for IKYTA members will be available
Register here.
Payment plans available.
Refund policy: Refund requests made prior to October 1 will incur a $100 administrative fee. Between October 1 and November 10, a 50% refund may be available. After November 10, there are no refunds or credits for this course.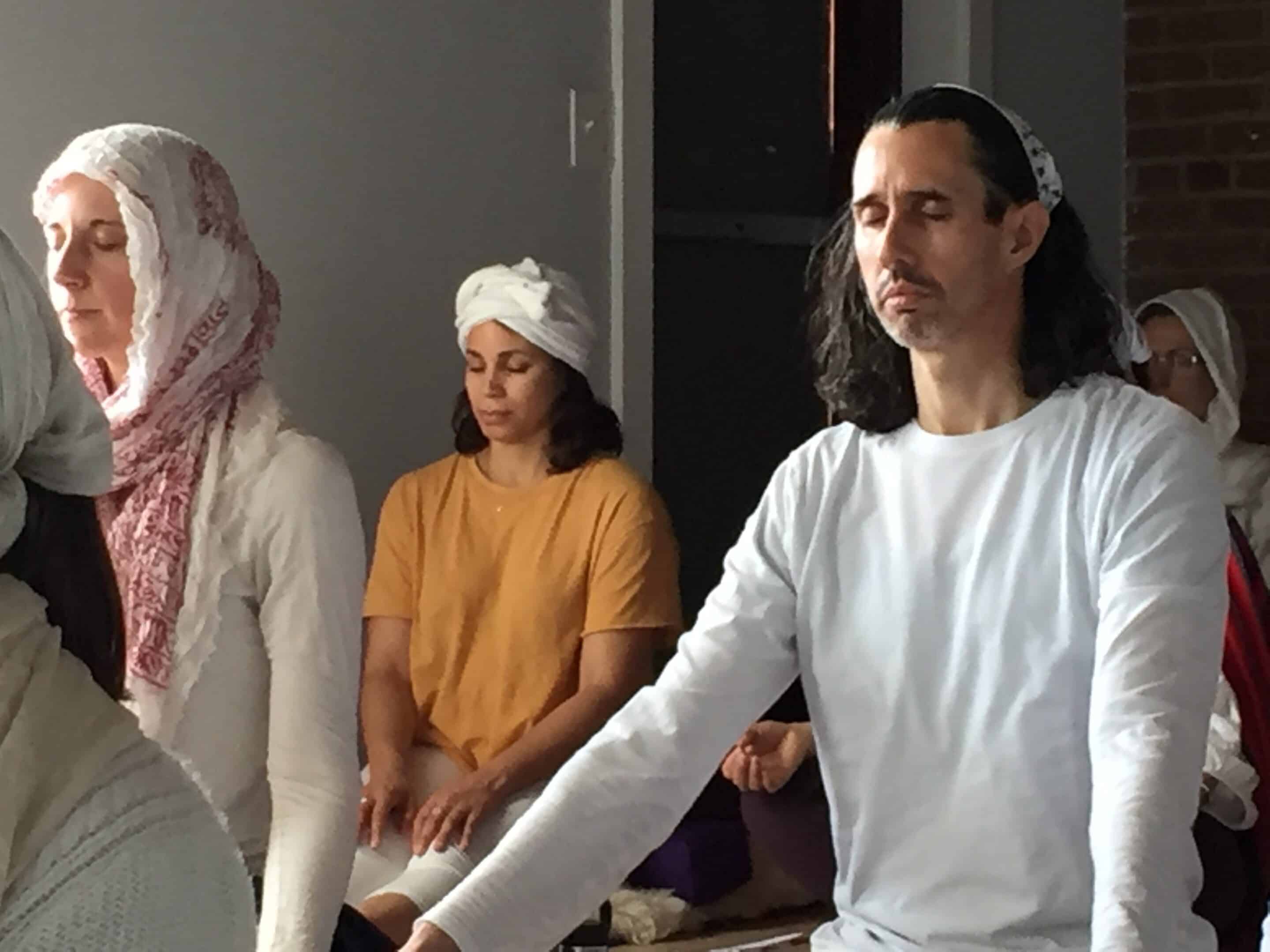 About the Instructors
Sada Sat Kaur began practicing Kundalini Yoga in 1970 and also studied Naad Yoga (the Yoga of Sound) directly with Yoga Bhajan. She is known the world over through her CDs Angels' Waltz, Shashara, and Mantra Masala. Sada Sat Kaur travels worldwide to bring the power and transformational energy of chanting and Kundalini Yoga to people everywhere. She is also a homeopath and holistic practitioner. The Yoga Borgo, her ashram home in Umbria, Italy, is the realization of the dream of Sada Sat Kaur and Sada Sat Singh, to create a welcoming, sacred, heart-centered place for seekers and practitioners on the spiritual path.
Awtar Kaur Khalsa sat at the feet of Yogi Bhajan with  notebook, timer, and camera, prompting him to remark, "She has perfect notes."  She seeks group consciousness, a connection between the oneness of universal consciousness and  the diversity of individual consciousness. Awtar teaches worldwide, using generous doses of humor to inspire students to expand. She's been living, studying, and teaching in Kundalini Yoga ashrams since 1972. She directs the San Francisco Kundalini Yoga Center at Guru Ram Das Ashram (www.iDoYoga.com), where she lives with her husband of 40 years.