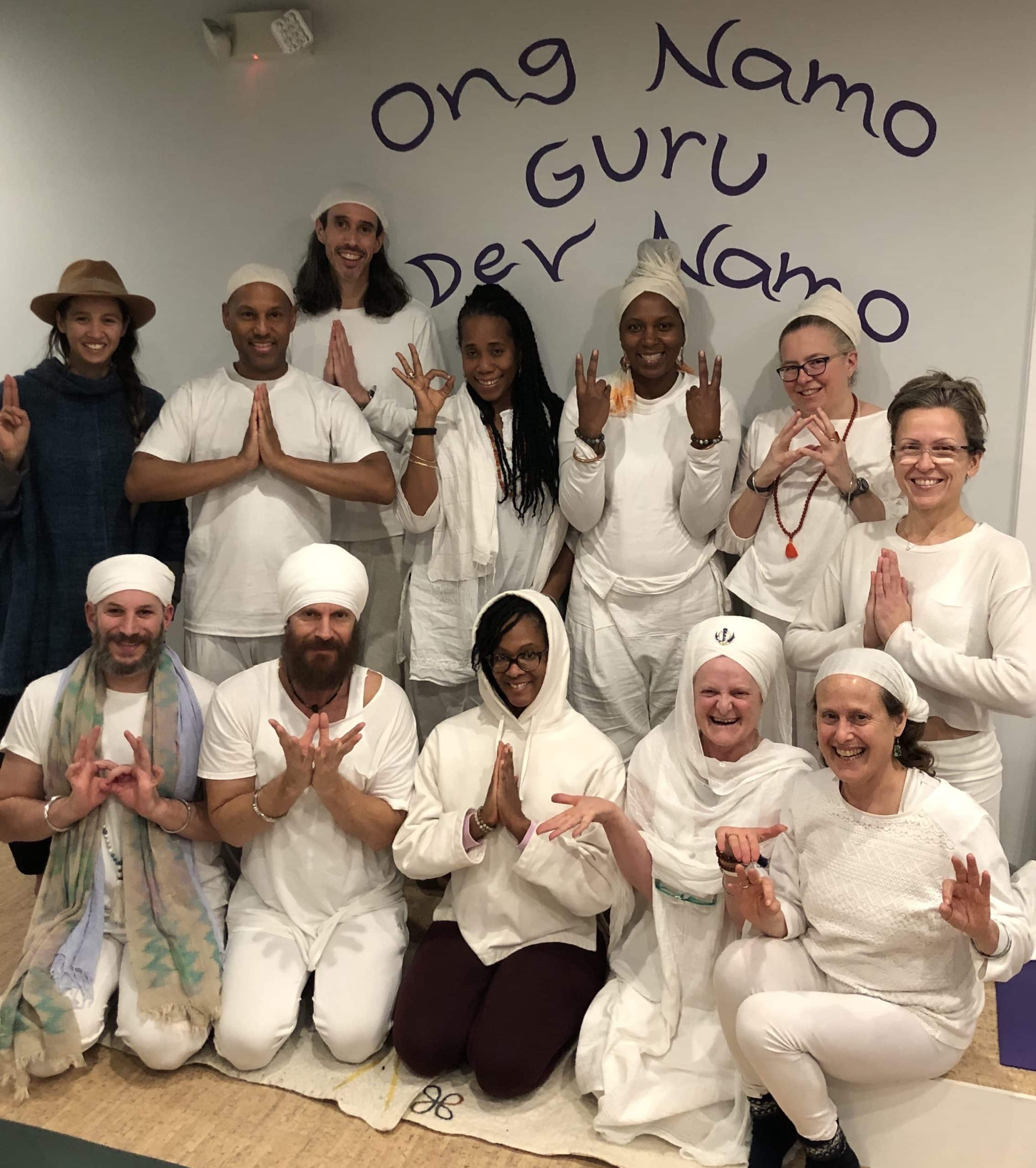 Kundalini Yoga Teacher Training
The Aquarian Teacher™ KRI Kundalini Level One Teacher Training Program
The Aquarian Teacher program is the KRI Level One Certification Teacher Training program in Kundalini Yoga with Sada Sat Kaur, Lead Trainer; Jiwan Shakti Kaur, Professional Trainer and Administrator; DukhNiwaran Kaur, Anatomy Specialist and Professional Trainer.
Program details:
220-Hour Kundalini Yoga Teacher Certification With Master International Kundalini Yoga teacher Sada Sat Kaur
The KRI Level Kundalini Yoga Teacher Training One Aquarian Teacher Training Program is a 220-hour interactive professional certification program in the theory, practice and basic skills of a Kundalini Yoga instructor. It includes 180 classroom hours and 40 hours of independent study: Additional Kundalini Yoga classes, a 40-day meditation, and White Tantric Yoga. This course qualifies as a Yoga Alliance RYT-200 Teacher Training Program.
The KRI Level 1 training introduces the student to the principles and practices of the self-sensory human, and explores how Kundalini Yoga and yogic lifestyle can harmonize and uplift the human experience and awaken your true potential.
These are the principle components in a Level One program:
Kriya and Meditation: The foundation of Kundalini Yoga 
The theory and practice of Kundalini Yoga kriyas (yoga sets), asanas, and mudras. Explore the nature of the mind and its training through Kundalini Yoga meditations, mantras, and pranayam (breathing techniques). KRI Level One Teacher Training
Humanology and Philosophy: The Lifestyle of a Kundalini Yoga Teacher
The history and tradition of Kundalini Yoga, as well as the underlying philosophy behind all yogic practices, starting with the Yoga Aphorisms of Patanjali. The technologies of Kundalini Yoga as they apply to healing and humanology (the science of daily living), including diet, nutrition, and relationships.
Anatomy & Physiology: Essentials of Yogic and Functional Anatomy
Western anatomy, its purpose and function, including the respiratory, nervous, immune, musculoskeletal, circulatory, endocrine, and digestive systems and their relation to the practice and teaching of yoga. Also Yogic anatomy and the energy systems of the body including the chakras, nadis, pranas and vayus, and the ten yogic bodies.
Consciousness of a Teacher: Virtues and Values of Living in the Golden Chain
The skills and techniques to become an effective instructor, including practical strategies for teaching beginners, ethical guidelines, curriculum development, and the transformational role of the teacher in developing a successful yoga practice.
Practicum: Teaching from Day One
Practical experience instructing a yoga class under the supervision of a KRI Yoga Teacher Trainer, receiving written evaluation and student feedback.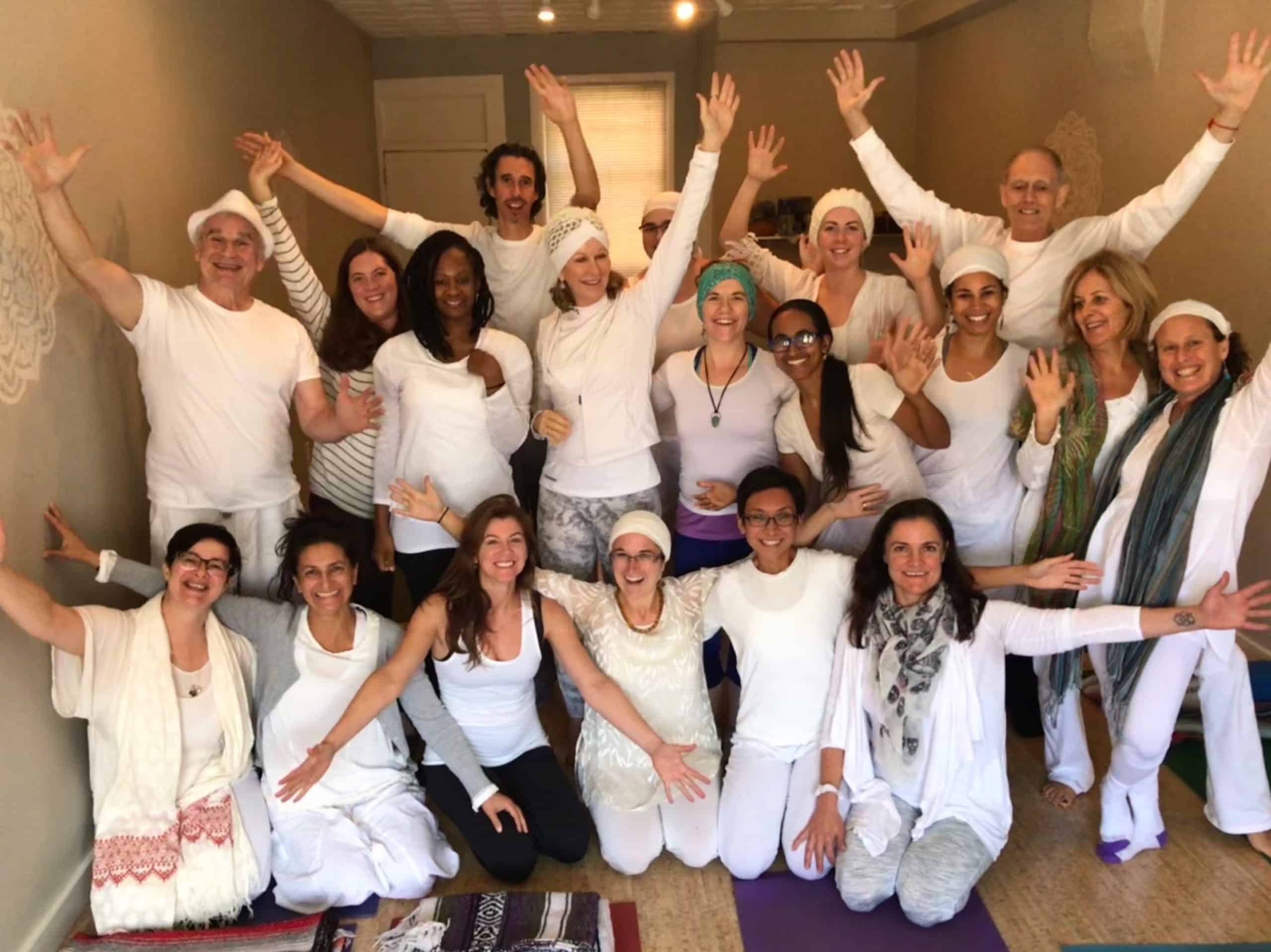 2020 Teacher Training Dates:
March 6-8
April 3-5
May 1-3
June 5-7
July 17-19
August 14-16
September 11-13
White Tantric Yoga: Saturday October 10
October 16-18
November 13-15
We meet from 6-10 pm on Fridays, 9 am – 6:30pm on Saturdays, and 10:00 am – 6:30 pm on Sundays one weekend a month. Sadhana will be on Sunday mornings from 5-7:30 am. Full course attendance is a requirement for graduation.
Work/Trade Opportunities
Lighthouse provides a limited number of sevadar (work/trade) opportunities, to help our community members with less cash flow full participate in the trainings. Our course sevadars are responsible for helping out with logistics during the training; there are no outside obligations. In exchange, you receive a small course discount and a generous payment plan. Sevadar applications will be accepted on a rolling basis and will be allocated based on both need and on-going studio participation. Priority is given to current Lighthouse sevadars.
Cost:
$3295 if paid in full by the start of the course. Price includes all text books. 

Payment plans available. We request that payments be made by check; a small service charge may be added to credit card payments.
Option 1:
$500 deposit paid upon registration
$725 due on Weekend 1
$725 due on Weekend 2
$725 due on Weekend 3
$725 due on Weekend 4
Total due: $3400
Option 2:
$500 deposit paid upon registration
$500 due on Weekend 1
$490 due on Weekend 2
$490 due on Weekend 3
$490 due on Weekend 4
$490 due on Weekend 5
$490 due on Weekend 6
Total due: $3450
Refund requests prior to the first of the month when the training starts may be granted in part, excluding a $200 administrative fee.
After that, partial refunds may be granted in part, excluding a $500 administrative fee.
No refunds after the course starts.
The price includes all course materials. Additional expenses include White Tantric Yoga (approximately $140), attendance at a minimum of 20 Kundalini Yoga classes during the course, and any extra books or other resources you choose to purchase.