Join us for Kundalini, Hatha Yoga, & Pilates
Spread the Light. Be the Change
New Student Offer:

Two weeks of unlimited yoga for $30
Register for Classes
Welcome to Lighthouse Yoga Center
Lighthouse Yoga Center, Washington, DC's home for Kundalini, alignment-oriented Hatha Yoga, and Pilates, has been providing high-quality and affordable yoga classes to the DC community since 2013.
We are rooted in our community and we pride ourselves on our ability to bring neighbors together in this tranquil space to practice yoga and foster connections. We look forward to seeing you soon at Lighthouse Yoga Center!
Find us at 502 Kennedy Street NW
Welcome everyone to our new Brightwood Park location at 502 Kennedy Street NW. The new studio is in a quiet, second floor location with a lot of natural light and beautiful amenities.
We've got an expanded schedule, kids classes in partnership with Breathing Space, and all the wonderful community warmth you've come to love about Lighthouse.
Classes and Workshops
In addition to our full class schedule, we offer workshops, trainings and retreats to help you deepen your practice, build community, and have fun!
See our workshop schedule here. Are you a LYC Member? Email us for your discount code!
New Classes for August:
Beyond the Basics, Tuesdays 9:30 am
Yoga for Misfits, Thursdays 6 pm
See our full schedule.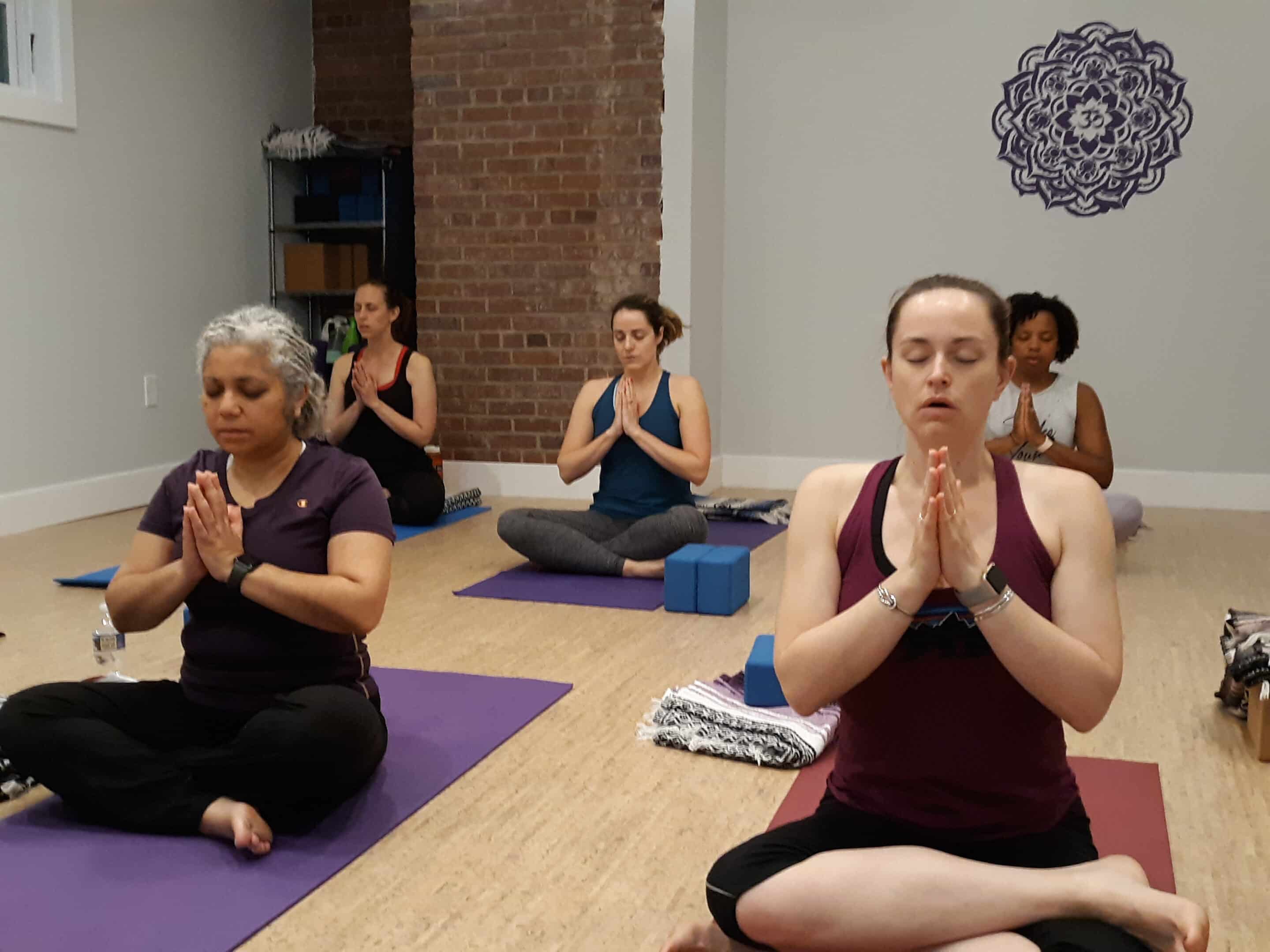 Yoga Fundamentals: 6-Week Beginner Series
Are you new to yoga? This beginner series will introduce you to the basics of yoga in a safe, non-competitive class.
Lighthouse Yoga Center offers this unique course as a way to present the basics of a yoga practice in a friendly and supportive environment. Teacher Meredith McCullough excels at creating community and building comfort in yoga.
Tuesdays 6:15-7:30 pm, starts August 27.
The program offers a step-by-step introduction to the physical basics of yoga, starting with grounding poses and then building from there.
Yoga Fundamentals one of our most popular offerings and we invite you to take advantage of this 6-week course to jump-start your practice.
Special Sadhana to Celebrate Yogi Bhajan's Birthday
Sunday August 25
Warm-Ups start at 4:45 am, Meditation begins at 5 am
Join us for this very special Sadhana to honor Yogi Bhajan's birthday. We start at 4:45 am with some brief warm-ups. At 5 am sharp we tune in and begin our 2.5 hour recitation of Long Eck Ong Kars.
Yogi tea and cake will be served.
Open to all. No prior yoga or meditation experience is required.
Manifesting Abundance: Fall Kundalini Retreat
Do you suffer from a scarcity mentality? Afraid that things won't work out, or there won't be enough to go around?
Join us for this weekend intensive to learn how to manage and overcome these fears.
September 6-8, 2019
Blue Mountain Retreat Center
Knoxville, Maryland (Near Harper's Ferry)
Join Lighthouse Yoga Center owner Julie Eisenberg (Jiwan Shakti Kaur) for an early-fall Kundalini Yoga getaway to beautiful Blue Mountain Retreat Center. We challenge ourselves to manifest our goals, clear out what we don't want to carry with us and to begin to focus on opening ourselves up to ABUNDANCE.
3 days/2 nights of Kundalini Yoga and Meditation, relaxation, hiking, companionship and great food.