Join us for Kundalini & Hatha Yoga
Community, Diversity, Acceptance
New Student Offer:

Two weeks of unlimited yoga for $30
Register for Classes
Welcome to Lighthouse Yoga Center
Lighthouse Yoga Center, Washington, DC's home for Kundalini, alignment-oriented Hatha Yoga, and Pilates, has been providing high-quality and affordable yoga classes to the DC community since 2013.
We are rooted in our community and we pride ourselves on our ability to bring neighbors together in this tranquil space to practice yoga and foster connections. We look forward to seeing you soon at Lighthouse Yoga Center!
Join us at 502 Kennedy Street NW
Welcome everyone to our new Brightwood Park location at 502 Kennedy Street NW. The new studio is in a quiet, second floor location with a lot of natural light and beautiful amenities.
We've got an expanded schedule, kids classes in partnership with Breathing Space, and all the wonderful community warmth you've come to love about Lighthouse.
Journey Through the Chakras: A 7-Week Kundalini Series to Activate the Divine Energy Within
Thursdays 7:15-8:45 pm
July 11 to August 22
Teacher: Jiwan Shakti Kaur (Julie)
Your chakras are energy points within the body through which the life force (prana) or vital energy move. With a regular yoga practice, we have the capacity to awaken and balance the chakras.
In this 7-week Kundalini Yoga series, we will explore the physical, spiritual and emotional aspects of each chakra. Every class will include a brief introduction to the chakra as well as a kriya and meditation designed to awaken that specific energy center.
Prenatal Yoga: 6-Week Series
Wednesdays 6-7:15 pm
July 10 to August 14
Instructor: Rebecca Henry
Join birth and postpartum doula Rebecca Henry for a very special 6-week Prenatal Yoga Series in May and June! Prenatal yoga is not just a regular yoga class adapted for pregnant people. At a time when everything is changing in your body, prenatal yoga helps moms-to-be reconnect with and build body awareness, stretch, strengthen and release the muscles most easily affected by pregnancy and foster a greater understanding of what is happening with our bodies during pregnancy and childbirth.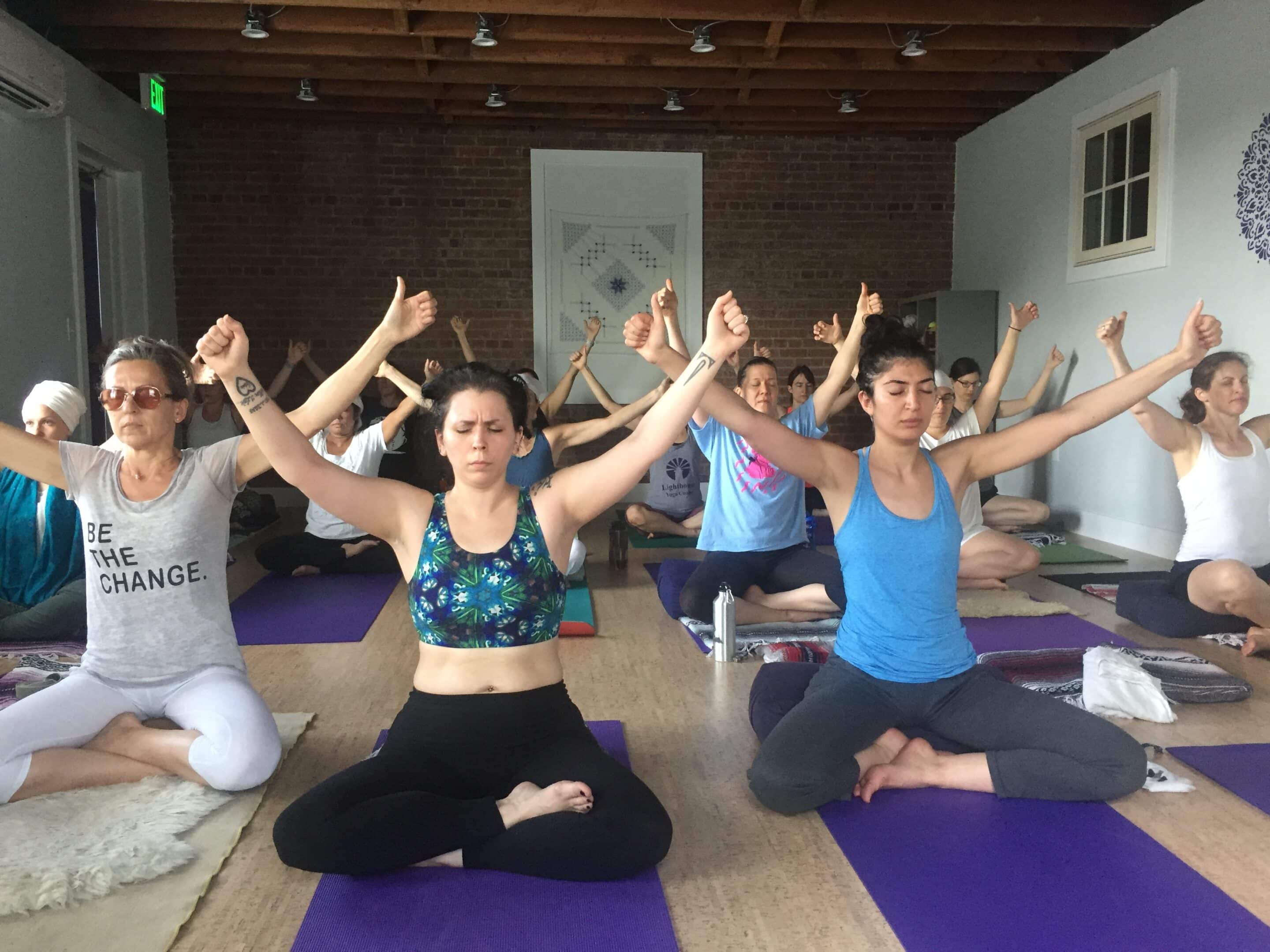 How Kundalini Yoga Works: The Physical Body
Join Jiwan Shakti Kaur (Julie) for this weekend immersion training to learn how Kundalini Yoga affects the physical body. In 8-hour exploration of how this powerful technology affects your body and mind, we'll decounstruct Kriyas to understand how the exercises work on the glandular system, the lymphatic system, the immune system and more. From there, we'll examine the mind/body connection. In the end, we'll put it together into a practice to allow you to fully experience the Kundalini effects!
July 13-14, 1 to 5 pm both days, Sadhana is on Sunday at 5 am.